A message from
Eleanor McMahon
President & CEO, Trans Canada Trail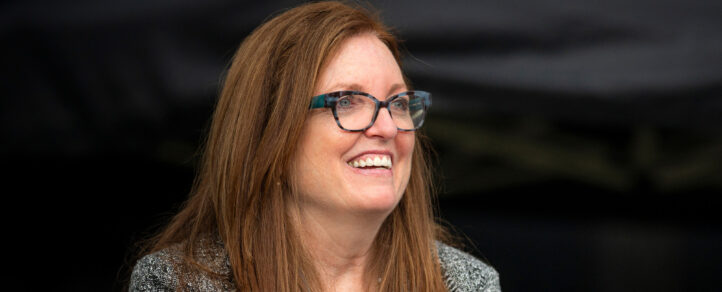 Thirty years ago, the Trans Canada Trail began as a dream. A desire on the part of Albertan Bill Pratt and Quebecker Pierre Camu to link our communities and people at human speed.  
Thanks to the dedication, determination and doggedness of trail groups and countless volunteers across the country, as well as the support of governments at all levels and the generosity of thousands and thousands of donors, we are now blessed with a 28,000-km-long national trail, connecting us from coast to coast to coast, across our beautiful country.   
Last year was very busy as we continued our efforts to protect and enhance this iconic Canadian asset, and to bring it to the forefront of people across the country. From a renewed strategic plan to a new logo and visual identity; increased awareness, through national advertising campaigns; and new and renewed partnerships and initiatives – our staff have been involved in numerous projects, energized by the engagement of our volunteers, donors and partners.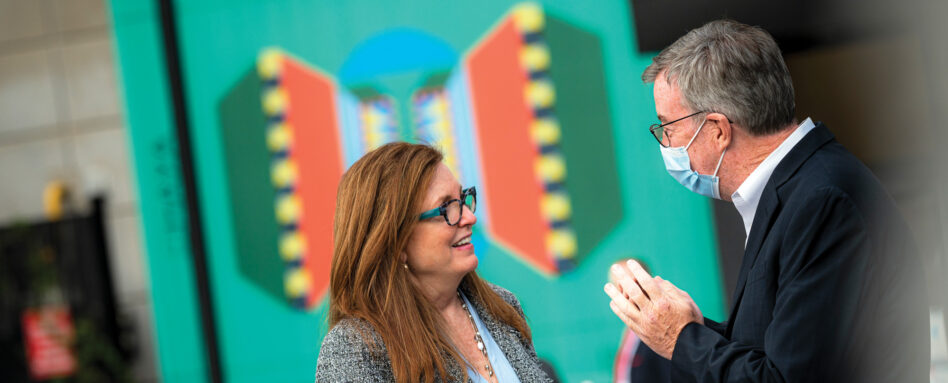 Informed by extensive research and consultations, we developed our Strategies for Success – an articulation of our new strategic direction, which will guide our activities over the next number of years.  We are working to improve accessibility to the Trail, strengthening our relationships with Indigenous communities and groups, developing a national trail tourism strategy, increasing awareness of and encouraging increased usage of the Trail, developing more greenways, exploring the use of digital technology to enhance the user experience, engaging our stakeholders, and, of course, continuing to maintain and further develop the Trail. 
The past year was, needless to say, a difficult one given the realities of COVID-19. But a silver lining was that more and more people headed outdoors to safely connect with friends and loved ones. The Trans Canada Trail provided a respite from the everyday, and the time spent in nature continues to help to boost our mental, physical and emotional well-being.   
To corroborate what we knew anecdotally, we commissioned two Léger polls – one in August 2021 and another in February 2022. Both polls confirmed what we were hearing: trail usage increased by 40% in 2021 and continued into 2022, and 99% of respondents said they intend to continue using trails post-pandemic.
As part of our efforts to encourage even more people to get out on the Trail, we held our second annual Great Canadian Hike in October and a winter wellness campaign – Blahs to Ahhs – in January. Thousands of people took part, with many sharing their photos, videos and social media posts. Both of these campaigns generated major media coverage from outlets across the country and we were thrilled that notable Canadians Guillaume Côté and Gurdeep Pandher helped us spread the joy of dancing on the Trail. 
Following extensive consultation with our many stakeholders, the decision was made, last year, to change the name of our national trail back to Trans Canada Trail – a name that clearly reflects the iconic nature of this cross-country asset. Our Ode to the Trail was created to celebrate this change and to bring awareness to our national trail. 


As part of our work to ensure great user experiences on the Trail, we developed Canada's first National Guidelines for Classifying Multi-Use Trails in Canada. This resource will help trail groups and organizations to classify trails and provide clear guidance and information to users. We shared these new guidelines with over 500 partner trail groups, and they are available to any interested group in Canada, with the aim of increasing the consistency of experience for users and to encourage safe trail usage.
In September 2021, we launched our #ISupportTCT campaign, and hundreds of supporters, trail groups and volunteers contacted their MPs and sent letters to federal ministers, highlighting the importance of sustaining and enhancing the Trans Canada Trail, all in support of our efforts to renew our annual federal funding. As a result of this advocacy on our behalf, we were pleased to learn that our federal funding was renewed for five years, with a commitment of $55 million from the federal government.  I extend my sincere thanks to all who supported this initiative, and in particular we thank our valued partner, Parks Canada, and Environment and Climate Change Minister Steven Guilbeault.
Thanks to our funding from the Government of Canada, Trans Canada Trail is the largest investor in trail infrastructure in the country. We look forward to continuing to work with Parks Canada to enhance the Trail and the many benefits it provides, and to providing much needed capacity to the over 500 trail groups we have the privilege of working with, whose hearts and hands steward the Trail in communities across Canada.  



While we mark the 30th anniversary of our organization and a coast-to-coast-to-coast national trail, we are still in our infancy.   
We will continue to build the Trail of the future – accessible, resilient, well-maintained.  We will deliver on programs and partnerships designed to leverage tourism and economic development, building on our goal of creating amazing experiences.  We will continue to promote the health and wellness benefits of being outdoors.  We will continue our efforts in conservation and protection of nature.  And, we will continue to work in partnership with Indigenous peoples across the country.   
The Trans Canada Trail is situated on the traditional territories of First Nation, Inuit and Métis peoples, and we are committed to honouring them, and to developing and sustaining reciprocal relationships based on respect, dignity, trust and cooperation. We are honoured to be involved with OYEP's training camps for Indigenous youth and are pleased to be able to play a part in the training of the future stewards of the Trail. 
Our 2021-2022 Annual Report looks back on the many accomplishments and progress made over the past year, all of which are worth celebrating. We are now looking forward to what this year and the many to follow have in store. Together, we will do so much more! 
With gratitude,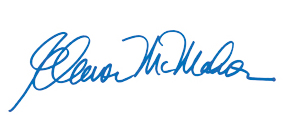 – Eleanor McMahon
Annual Report 2021-2022
Our 2021-2022 Annual Report looks back on the many accomplishments and progress made over the past year, all of which are worth celebrating.