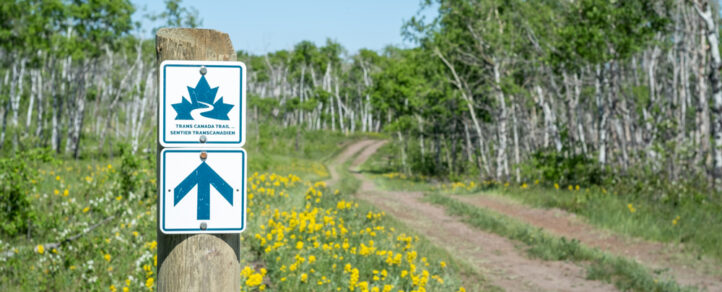 Trans Canada Trail's signage projects included interpretive signage and trailheads that highlight local culture, educate Trail users about the surrounding natural environment and promote Indigenous languages. The following are a few examples of completed and ongoing projects during this last year: 
Bras d'Or Lake Water Route – Grand Narrows Waterfront (NS)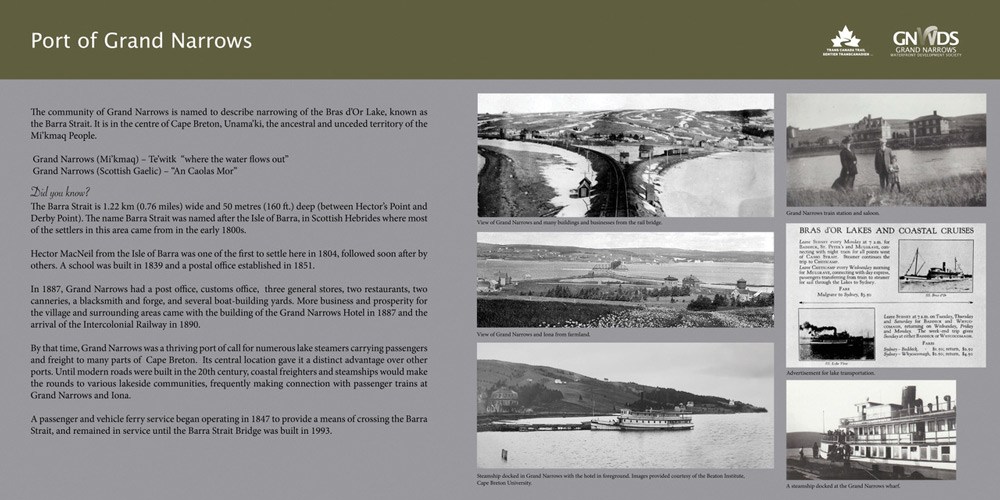 A signage project to erect historical interpretive panels for the Port of Grand Narrows, CN Station and Bridge, Grand Narrows Hotel and Ferry Service.
---
Tuktoyaktuk and the Pingos (NT) (ongoing project)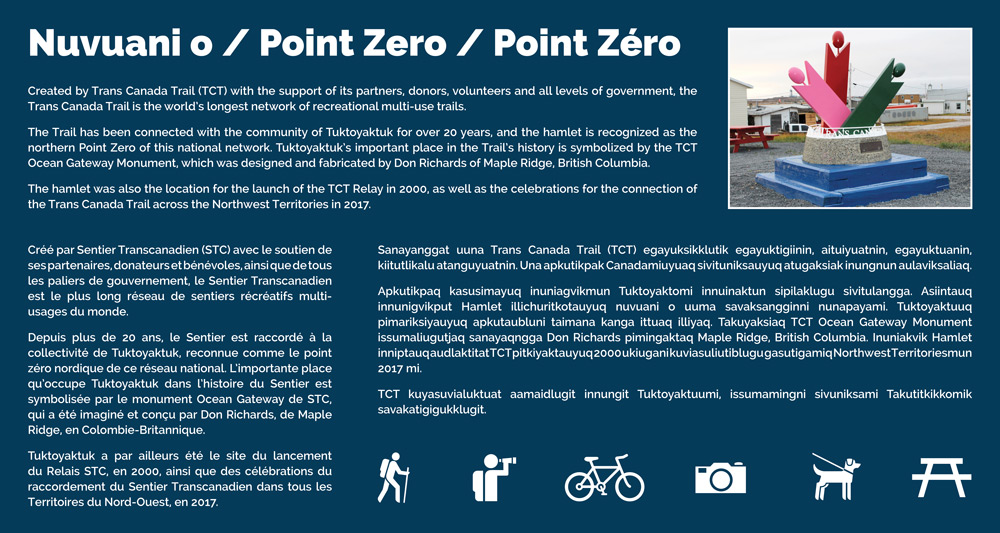 This signage project, in one of the most northern parts of Canada and the most northern part of the Trans Canada Trail network, includes a large interpretive sign with information about the Trail, the local Hamlet of Tuktoyaktuk, and the adjacent Trans Canada Trail monument. The signage will include the two official languages of Canada (English and French), as well as the local language Inuvialuktun, which will be translated by an elder of the community. Additionally, there will be wayfinding signage in the three languages to denote the routing of the Trans Canada Trail in the area.
---
Rossburn Subdivision Trail – Trailheads (MB) 
The project includes three trailhead signs (in Rossburn, Waywayseecappo First Nation and at the connection with the Riding Mountain National Park), directional signage and 15 interpretive panels. Working together, representatives from Rossburn and Waywayseecappo First Nation will gather stories from community members and curate the information to be displayed. The project includes the installation of signage along the Elk Link Trail.
---
Annual Report 2021-2022
Our 2021-2022 Annual Report looks back on the many accomplishments and progress made over the past year, all of which are worth celebrating.