Thank you:
Richardson Foundation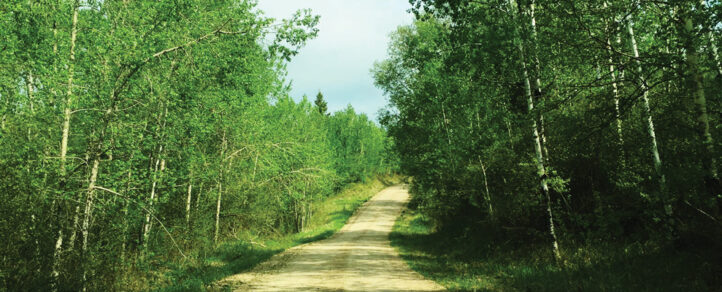 Connecting the Trans Canada Trail to Riding Mountain National Park 
Rossburn Subdivision Trail, part of the Trans Canada Trail network, runs from Neepawa to Russell in Manitoba. In 2011, the Rossburn Subdivision Trail Association began working with Riding Mountain National Park to create various connectors between the park and the trail. In the past year, thanks to generous gifts from the Richardson Foundation, this project got underway with the construction phase of one of these connections.  
The Rossburn Subdivision Trail connection to Riding Mountain National Park project is being conducted in consultation with members of Waywayseecappo First Nation and will feature integrated interpretive signage to tell the story of the area and the history of the land, and to identify flora and fauna unique to the area. Most of the trail will employ gravel public right-of-way, requiring approximately 4.6 kilometres of new trail infrastructure. We're so happy with the progress to date, and we look forward to continuing work on this connection to further trail development in the area and to support safe, active transportation, while also increasing tourism.
---
"Located in the heart of Canada and in the province that James Richardson & Sons, Limited proudly calls home, Manitoba is the ideal place to invest in Canadians' access to our shared natural and cultural heritage. We are pleased to continue our support of Trans Canada Trail projects that unite and enrich the lives of people of all ages and abilities." 
– Shannon Fijal, Executive Director, Richardson Foundation
Annual Report 2021-2022
Our 2021-2022 Annual Report looks back on the many accomplishments and progress made over the past year, all of which are worth celebrating.