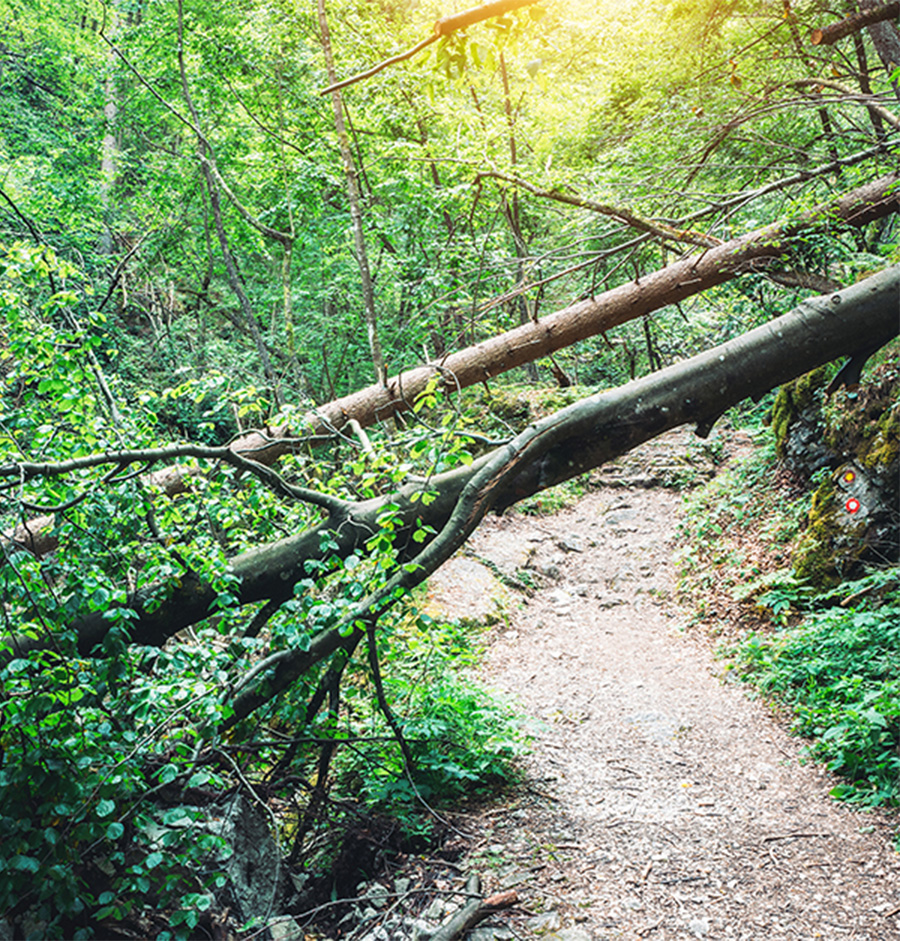 You can protect the Trail from the impacts of climate change.
Wildfires. Windstorms. Floods. These and other extreme climate change-related weather events threaten the Trans Canada Trail, along with our beloved country.
The Trail is a vital lifeline for people and communities across Canada, as well as visitors from around the globe. It contributes significantly to our quality of life – and to our economic well-being. It also preserves critical natural habitat for many plant and animal species.
We must do everything we can to protect it.
Donate Now
Join us and help future-proof the Trail today!
The Trans Canada Trail stretches from the Atlantic to the Pacific and the Arctic oceans. It is the world's longest network of trails, and a unique legacy for all to enjoy.
Will you join with other passionate nature-lovers and help future-proof the Trail against the impacts of climate change?
Your gift will:
Fund emergency repairs and help fortify the Trail against future climate events
Enhance the health and well-being of people – and our country – by developing more active transportation routes.
Make the Trail more accessible for seniors and people with disabilities.