17 July, 2012
Trans Canada Trail volunteer receives Diamond Jubilee Medal!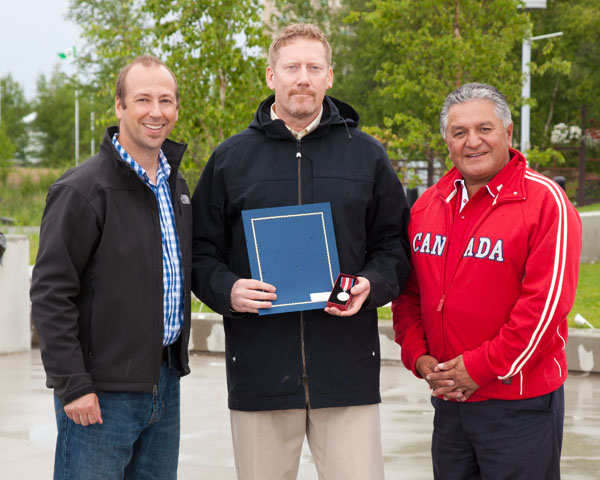 We are delighted to announce that Mr. Julian Tomlinson of the Northwest Territories received a Diamond Jubilee medal during Yellowknife's Canada Day celebrations on July 1.
Northwest Territories Premier Bob McLeod, Commissioner George L. Tuccaro, and a number of MLAs were on hand at the Yellowknife City Hall ceremony for the ten medal presentations.
Trans Canada Trail was proud to nominate Mr. Tomlinson for the honour, which recognizes those who have made a significant contribution to a particular province, territory, region or community within Canada. Mr. Tomlinson's 25-year involvement in developing recreational activities in the NWT, including the Trans Canada Trail, demonstrates a sustained commitment to promoting the Northwest Territories as an outstanding place to live and visit.
As a former chair of the NWT Recreation and Parks Association, Mr. Tomlinson worked to support, develop, and promote trails across the territory. His efforts resulted in a multi-year investment from the Government of the Northwest Territories and a two-season journey across the NWT, chronicled by Jamie Bastedo in the Trans Canada Trail Official Guide to the Northwest Territories.
-db