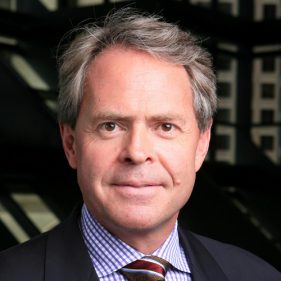 Kirby Gavelin
Director, Trans Canada Trail Foundation Board | Director, Trans Canada Trail Board
Ontario
Former Vice Chairman and Global Co-Head of Equity Capital Markets at RBC Capital Markets, Kirby Gavelin retired in 2020 following 33 years with the firm. Over his RBC career, Kirby advised public and private corporate boards and management groups, governments, institutional, private equity and individual investors in the strategy, structuring and execution of several of Canada's largest and most complex equity transactions.
Kirby holds a BComm from the University of Calgary and an MBA from the University of Chicago, is a Fellow of The Chartered Professional Accountants of Ontario and is a holder of the Institute of Corporate Directors Director designation. He served on the Board of Directors of the Investment Dealers Association of Canada and the Investment Industry Association of Canada (IIAC) and is a past Chairman of the IIAC. Kirby also served on the Boards of the Learning Partnership of Canada and The Corporation of Massey Hall and Roy Thomson Hall and was an active volunteer with the Greater Toronto Hockey League.
He currently serves on the Management Advisory Council of the Haskayne School of Business, University of Calgary and both the Trans Canada Trail Board and the Trans Canada Trail Foundation Board. Kirby and his wife Louise have two sons and reside in Canmore, Alberta.