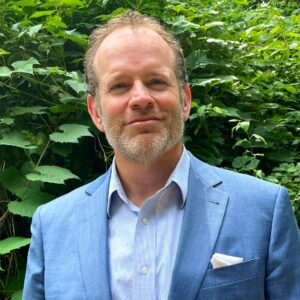 Jason McLinton
Vice-President, Chief Government
Relations Officer
Trans Canada Trail
Jason (Jay) McLinton brings more than 20 years of experience in government relations and policy to his role as Vice-President, Government Relations for Trans Canada Trail. Trust-based relationships with all levels of government are fundamental to the conservation, growth and accessibility of the Trail for everyone in Canada. Jay is responsible for the development and delivery of Trans Canada Trail's government relations strategy, articulating the case for government and public support of its major programs, and building positive relationships with the partners and communities that Trans Canada Trail serves.
In his previous role with the Retail Council of Canada, Jay led government relations and advocacy efforts for the grocery retail sector, a role that was especially challenging in the context of the COVID-19 pandemic and its impact on global supply chains. Jay's experience also extends to the federal public service with Health Canada, Environment and Climate Change Canada, and Fisheries and Oceans Canada.
Fluently bilingual (English and French), Jay holds Bachelor's and Master's degrees in History from Concordia University. He volunteers his time with the Women's Initiatives for Safer Environments in Ottawa.
Jay lives near the Capital Pathway section of the Trans Canada Trail in Ottawa. This extensive multi-use trail follows the beautiful Ottawa River, and connects downtown Ottawa with nearby Gatineau, Quebec, offering scenic vistas of both cities. Jay loves cycling and walking on the Trail daily and exploring more sections of the Trail that are further afield through weekend hikes.
Jay's passion for healthy outdoor activities extends to the Scottish Highland Games, which he helps to organize each summer. He is also a spirited competitor at the caber toss and other events.