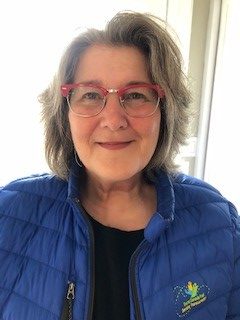 Lori Gove
Director, Trans Canada Trail Foundation Board
Ontario
Lori Gove is a respected fundraiser and community advocate with significant principal gift, campaign and community organizing experience acquired over the past thirty-five years of her career. Her most recent adventure in fundraising was with the successful Trans Canada Trail Chapter 150 Campaign from May 2014 to April 2019 in the role of Campaign Director, Central Canada working with national individual, corporate and foundation donors. This was the highlight of her fundraising career!
Prior to this position she has provided leadership to other successful campaigns with University of Waterloo, working with the Faculty of Mathematics, the David R. Cheriton School of Computer Science and the University of Waterloo President's Office, McMaster University's new Burlington Campus and the Kitchener Waterloo Symphony Orchestra. 
Lori is a graduate of the University of Waterloo with a degree in Therapeutic Recreation. For the  first half of her career  she was employed by the City of Kitchener developing programs and services for persons with a disability of all ages. A priority was to work with project managers and architects to ensure the barrier-free design of all facilities and natural environments. She then went on to work with Arts and Culture organizations in Waterloo Region and to manage signature special events and acquire sponsorship partners for the City of Kitchener. 
Recently retired, Lori continues to work in the Kitchener-Waterloo community as a volunteer Vice-President with Christkindl Market Kitchener and the Kitchener-Waterloo Art Gallery. She is an avid walker and hiker. 
Lori is married to husband Peter and has two daughters who have active careers in Toronto. She presently resides in Kitchener, Ontario.
Lori joined the Trans Canada Trail Foundation Board in 2019.