12 December, 2016
7 Things You Didn't Know About the Trans Canada Trail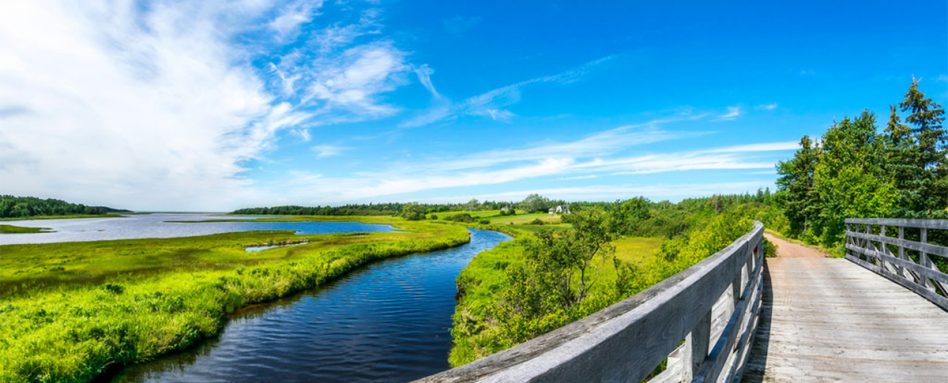 There are a few things we all know about the Trans Canada Trail of Canada: it's a network of trails stretching across the country, a haven for outdoor enthusiasts and a point of pride for all Canadians. But we bet there are a few facts about this coast-to-coast-to-coast route that you weren't aware of before today. We've rounded up some little-known tidbits to keep you on your toes.
1.    Crossing Canada on the Trans Canada Trail on foot would take over two years
We did the math! If you're thinking of channelling your inner Sarah Jackson or Mel Vogel and embarking on a cross-country trek, consider this: the journey from St. John's, Newfoundland to Victoria, British Columbia, along the Trans Canada Trail would take a total of two years, two months and one week to complete, based on travelling 30 kilometres per day. Better strap on those hiking boots tight!
Credit Greg Skuce, Yukon Government
2.    The longest waterway section of the Trans Canada Trail spans a whopping 1,659.5 kilometres
Best known for being Canada's longest river, the Mackenzie River is also the longest water route in Canada's famous network of trails. Flowing through the Northwest Territories, it's also an awe-inspiring way to experience the Trans Canada Trail by boat — as long as you've got some serious paddling experience under your belt. If you're curious about what the journey entails, check out this fascinating post by Alex McEwen.
Photo By Fort Simpson Chamber of Commerce
3.    It's where you'll find one of the longest pedestrian suspension bridge in North America
After the Columbia River Skywalk opened to the public in 2016, the Trans Canada Trail officially became the home of one of the longest pedestrian suspension bridge in the world. Located in Trail, British Columbia, the bridge is 305 metres long and is suspended between two 100-foot towers.
Photo By TracyLeigh

4.    It's also home to the world's longest free ferry
Ferry fiends, here's something to add to your travel bucket list. The water trail running from Balfour to Kootenay Bay in B.C., holds the world record for the longest free ferry ride. The scenery is worth the trip alone, taking passengers on a 30-minute journey surrounded by towering mountains.
Photo By Easton Elliott
5.    Its highest elevation tops out at 2,185 metres
The Trans Canada Trail stretches across rivers and lakes, flatlands and tall peaks. Its highest point can be found along the Kananaskis Country Trail in Alberta, where you can climb all the way up to 2,185 metres — that is, if your legs can handle the hike.
Photo By davebloggs007
6.    Ontario boasts the longest stretch
Ontario has plenty of things to boast about — beyond the Toronto Raptors! It has the longest section of the Trans Canada Trail, at over 5,200 kilometres. That's more than the sections of Quebec, New Brunswick, Nova Scotia, P.E.I. and Newfoundland and Labrador combined!
Photo By Michael Gil
7.    It's a labour of love
The creation, organization and maintenance of the Trans Canada Trail is a community-based effort. TCT, a non-profit organization, works with thousands of Canadians – from local volunteers, Trail groups and municipalities to provincial and territorial authorities, public and private landowners and national agencies – to enhance and improve the Trans Canada Trail for generations to come.
Photo By Sheri Terris