7 February, 2022
The Benefits of Making the Trans Canada Trail Your Stage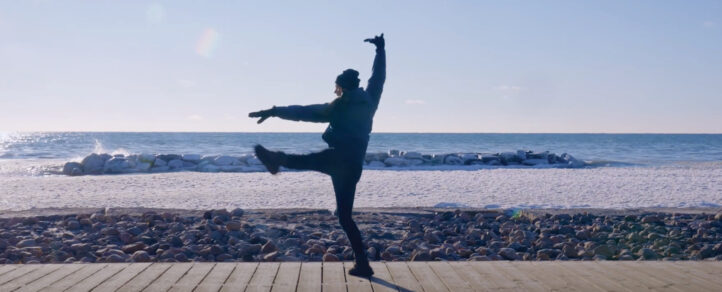 For Guillaume Côté, principal dancer and associate choreographer with the National Ballet of Canada, the Trail is his stage – "it's where I explore, play and dance," he says.  

---
Even when it's cold outside Guillaume makes it a priority to get out on the Trail to connect to nature and to his family, and some days even bringing dance into the outdoors too. 
Without the ability to perform or train during the pandemic lockdown, he says he rediscovered the Trans Canada Trail during this time. It provided a way to stay active and close to nature, and also offered a means of ensuring his children developed the appreciation for nature that he had growing up in northern Quebec. 
"There's nothing better than having rosy cheeks and being able to feel the air in your lungs. If you dress warmly, I think you'll be rewarded greatly. Your mind and your body will thank you for it," says Guillaume. 

---