Support healthy living on the Trail this Winter
As the long, dark, cold winter months approach, more and more people will be struggling with their mental health and well-being. You can help make it a bit easier.
Research shows that people of all ages who spend more time in nature experience a better sense of wellbeing, improved focus and attention, and reduced symptoms of anxiety and depression.
The Trans Canada Trail connects us from coast to coast to coast. It also connects us and other trail users to healthy living.
Your gift today will support healthy living. You'll ensure the Trans Canada Trail can continue to provide spaces for people to get outside and into nature – from the East to the West to the North – now and into the future.
Donate Now
Will you help keep the trail open and accessible this winter?
The Trans Canada Trail stretches across 28,000 km from the Atlantic to the Pacific to the Arctic Oceans. It is the world's longest network of trails, and a unique legacy for Canadians and visitors to enjoy.
Your gift will:
Fund emergency repairs and help fortify the Trail against winter storms
Make the Trail safer and more accessible for seniors and people with disabilities
Enhance the health and well being of people — and the planet — by developing more active transportation routes
Donate Now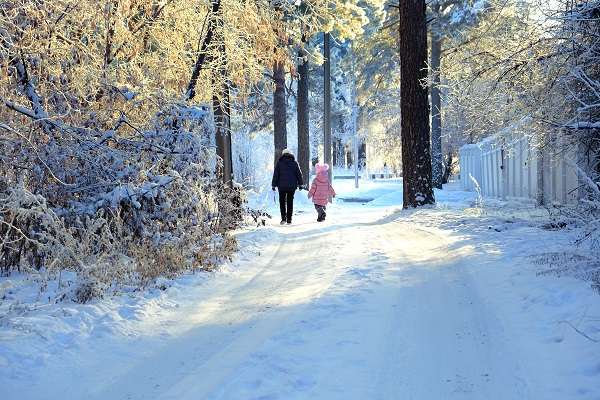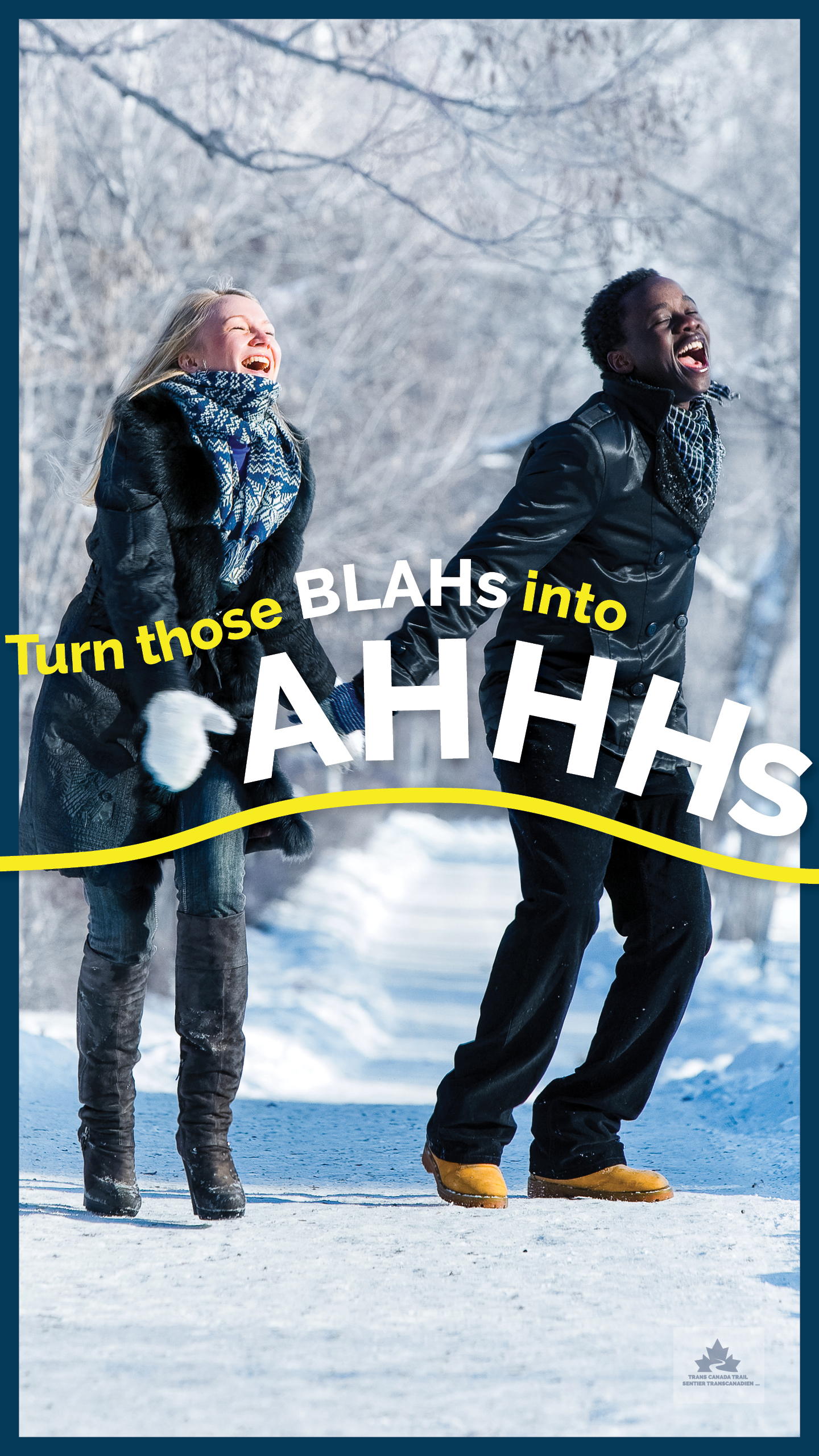 #Blahs2Ahhhs
With over 28,000 kilometres of the Trail across land and water, there is no better place than the Trans Canada Trail to turn those winter blues around. The Trail connects over 15,000 communities, and 80% of Canadians live within 30 minutes of it. The Trail offers different ways to stay active, with many sections open in all four seasons, offering winter opportunities such as walking and hiking, snowmobiling, cross-country skiing and snowshoeing. Explore the map.
Blahs to Ahhhs includes a contest that challenges people to show how they get outdoors on the Trans Canada Trail. The contest will launch in February and everyone can share their pictures and videos through our website and over social media with the hashtags #Blahs2Ahhhs and #TransCanadaTrail for a chance to win weekly prizes from Trans Canada Trail, Columbia Sportswear and Peace by Chocolate.
Blahs2Ahhhs