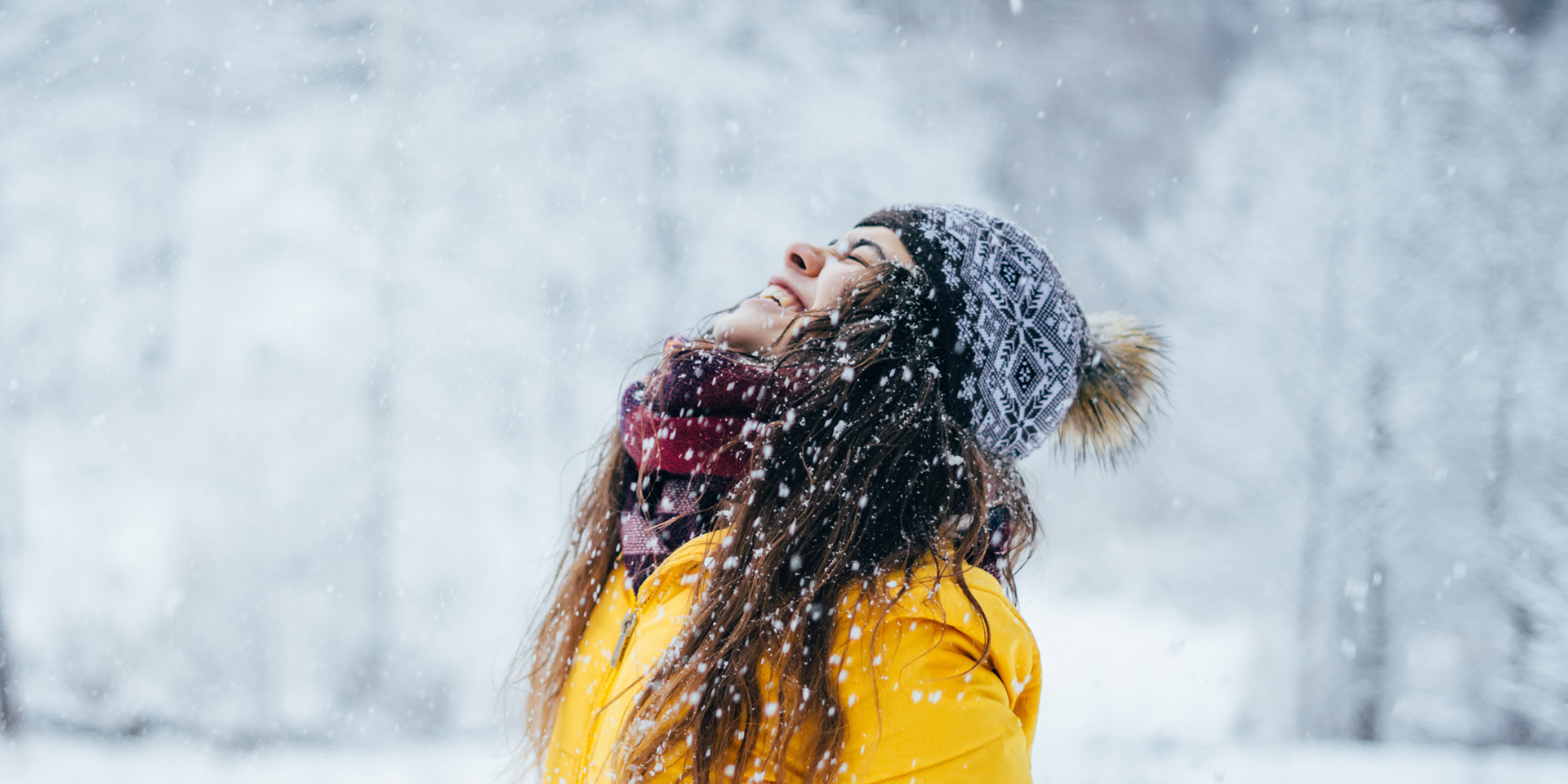 Getting outside
is good for your inside!
Fresh air, snowflakes sparkling in the sunshine, and the sound of your shoes forging new paths through a winter wonderland – what could be better? The Trans Canada Trail is your connection to it all – including the feel-good mental health benefits of outdoor activity. So, this winter, get out on the Trail and transform those winter #Blahs2Ahhhs. 
#Blahs2Ahhhs virtual panel discussion
To help you turn winter BLAHs into AHHHs we recently hosted a panel discussion with three experts who shared their ideas and insights on how to make the most out of the winter months:
Dr. Melissa Lem, Founder and Director of PaRx (Parks Prescriptions) 
Fatimah Mulla, Kids Help Phone Counsellor 
Eleanor McMahon, President & CEO, Trans Canada Trail 
Moderator: Valerie Pringle, Chair of the CAMH Foundation Board and former chair of the Trans Canada Trail Foundation Board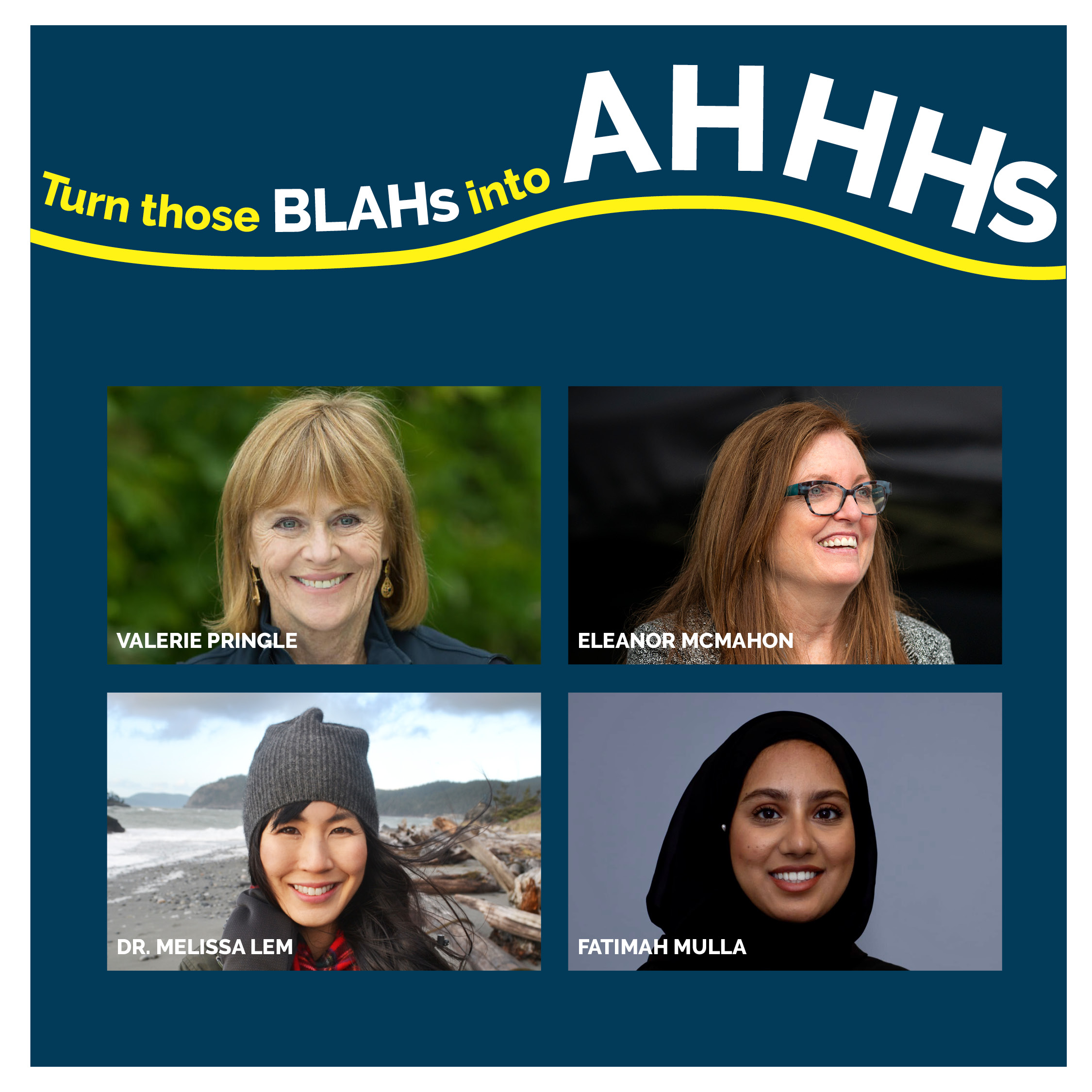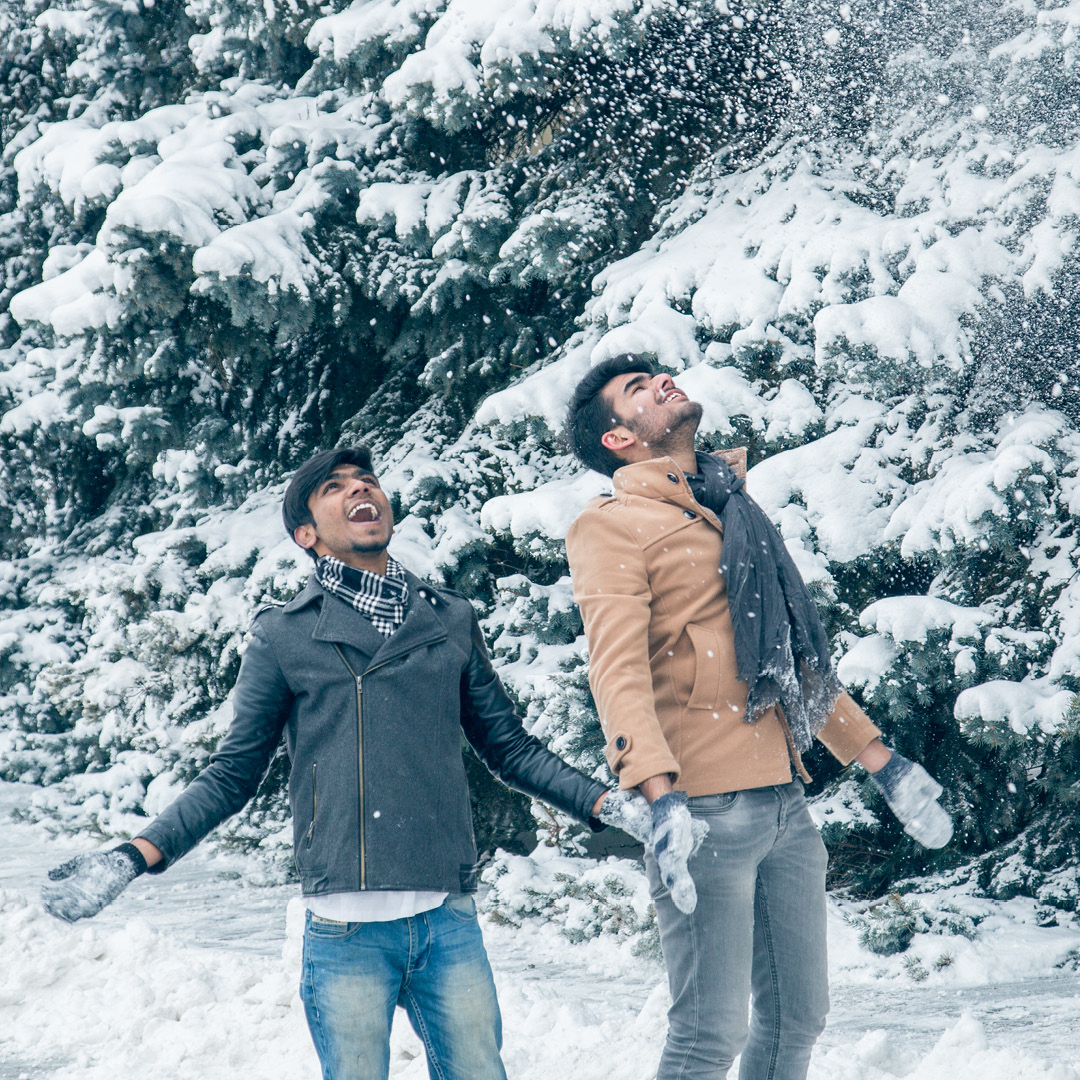 #Blahs2Ahhhs contest
Give your social media feed a blast of winter! We know it's cold, but being outdoors, even for just a few minutes, does wonders for your mental and physical health. So, we're challenging YOU, to bundle up, get out on the Trans Canada Trail and show us how you turn your winter blahs into awesome ahhhs. All you have to do is: 
Share a photo or video on social media with the hashtags #Blahs2Ahhhs and #TransCanadaTrail
Each photo or video gets you one entry into the draw for a chance a chance to win a prize pack with tons of awesome items from Columbia Sportswear and Trans Canada Trail.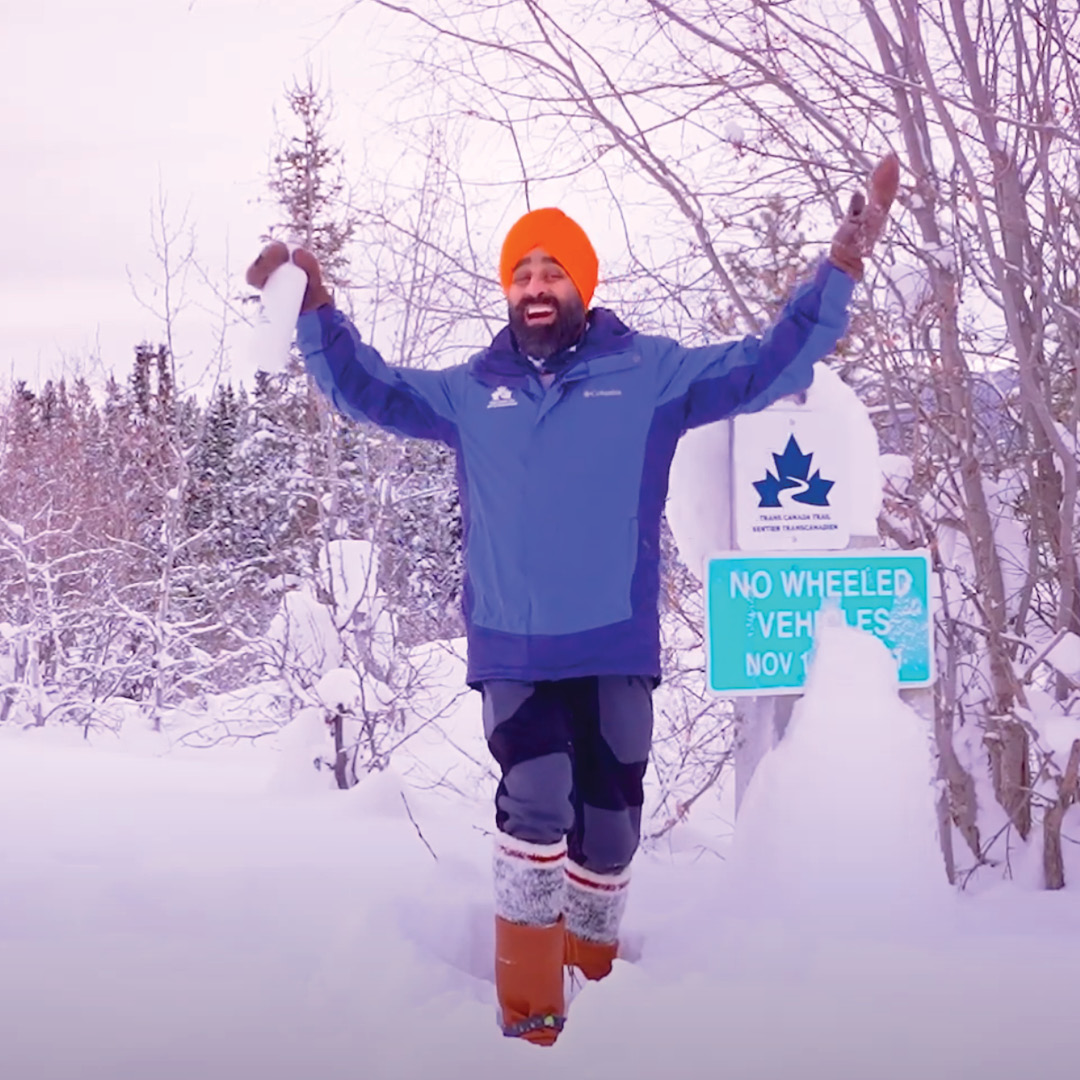 BONUS!
Receive 5x entries if you get out like Gurdeep!
Gurdeep Pandher has been spreading joy and positivity from his home base in the Yukon by sharing his love of bhangra dancing. He's joined us this year, creating a dance to help everyone turn their #Blahs2Ahhhs. 
---
Learn the dance from Gurdeep!
Video below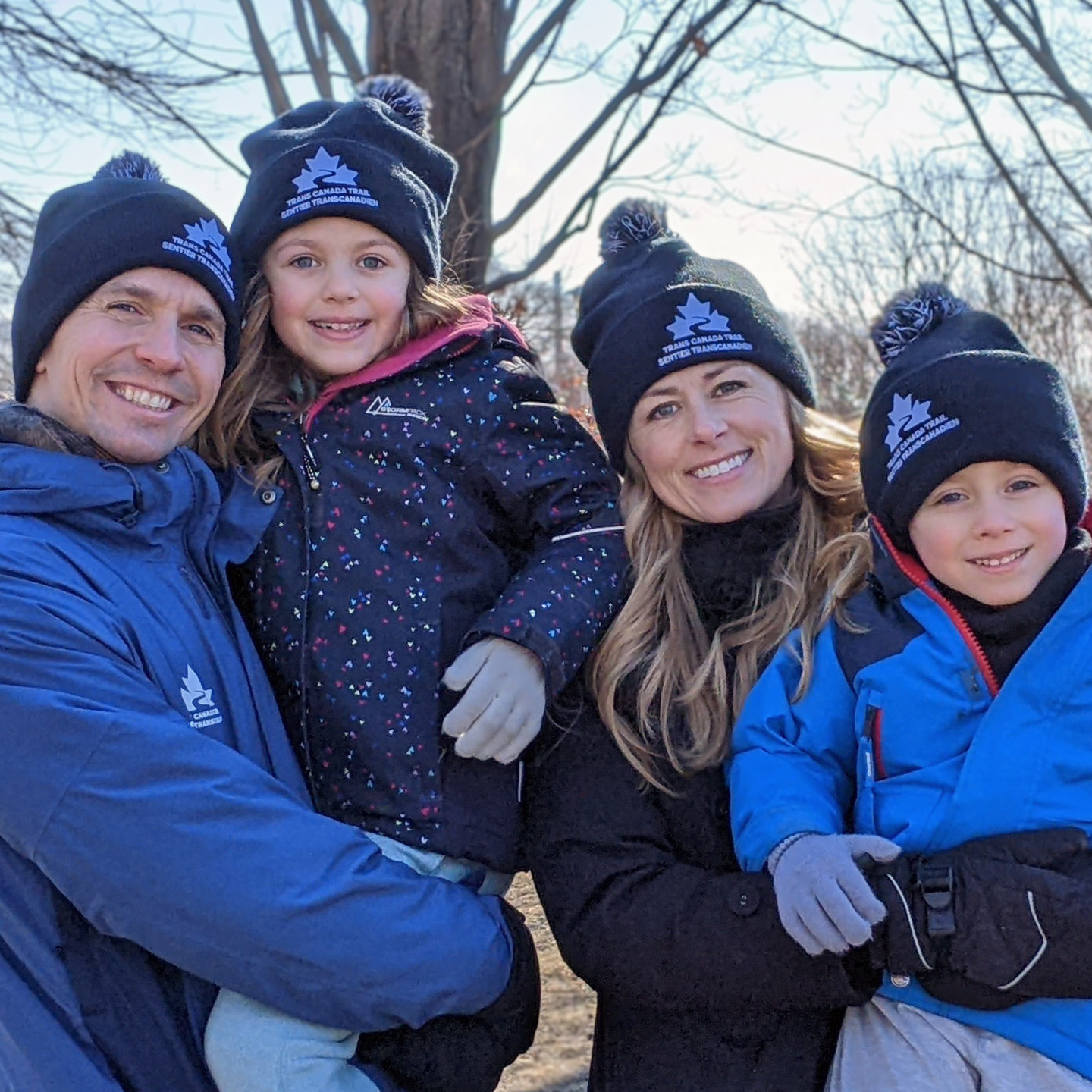 Guillaume Côté
Discovering – and rediscovering –
the Trans Canada Trail
For Guillaume Côté, principal dancer and associate choreographer with the National Ballet of Canada, the Trail is his stage – "it's where I explore, play and dance," he says. Not only did he perform ballet on the Trail for all of us to enjoy, he discussed the role of nature and the Trans Canada Trail in his life – particularly during the pandemic – and why keeping himself and his family connected to nature is so important, even in the cold months. 
Tips for beating the winter blahs
We've all been there – shivering in bitterly cold temperatures, craving indoor comforts and wishing summer would come faster. While winter is one of the most beautiful times of the year in Canada, the deep freeze can trigger feelings of fatigue, sadness and even loneliness. Meet the winter blues, or seasonal depression. 
The good news? These negative feelings can be eased, with a few simple lifestyle changes. We've got some helpful tips and a short video with easy things to do to help boost your mood this winter.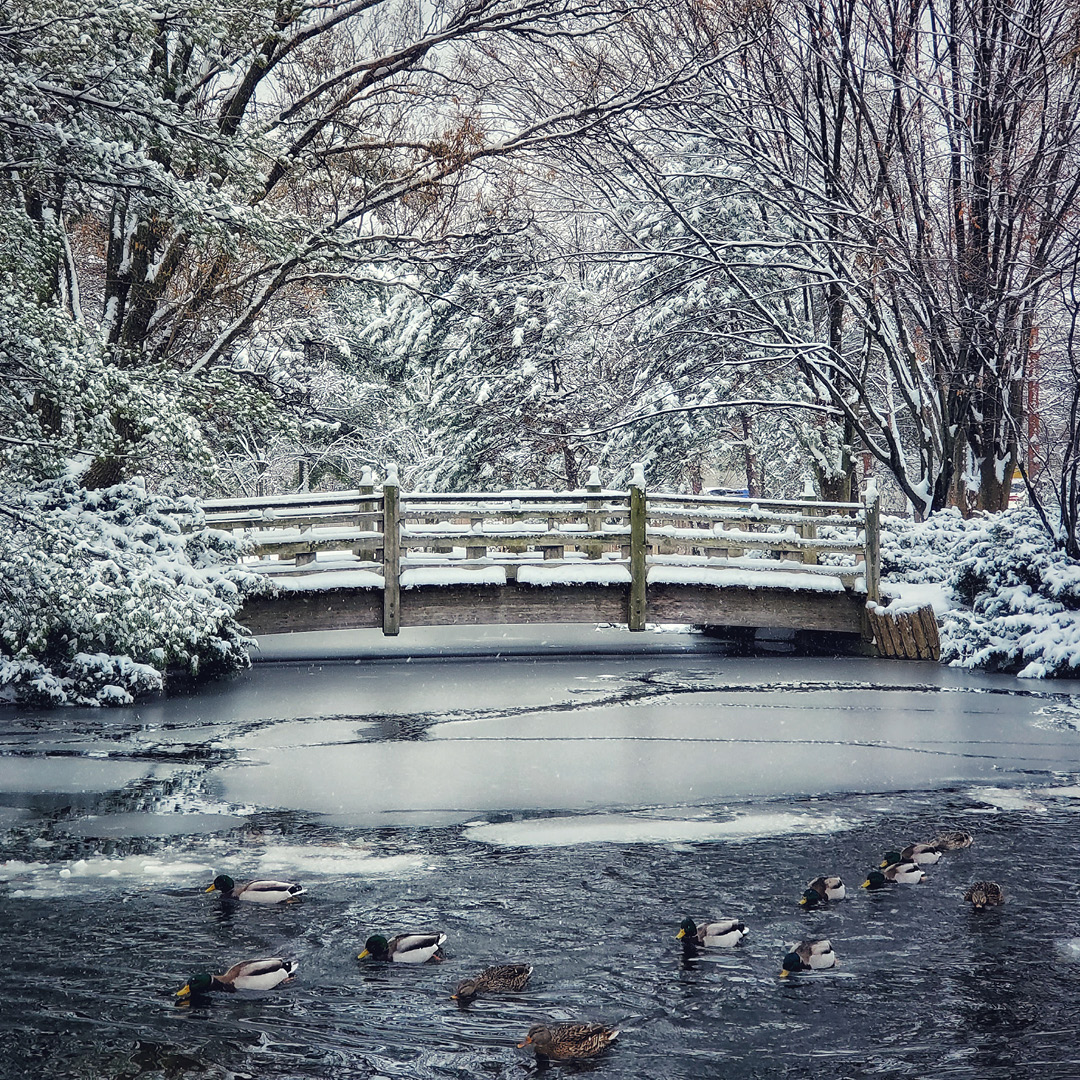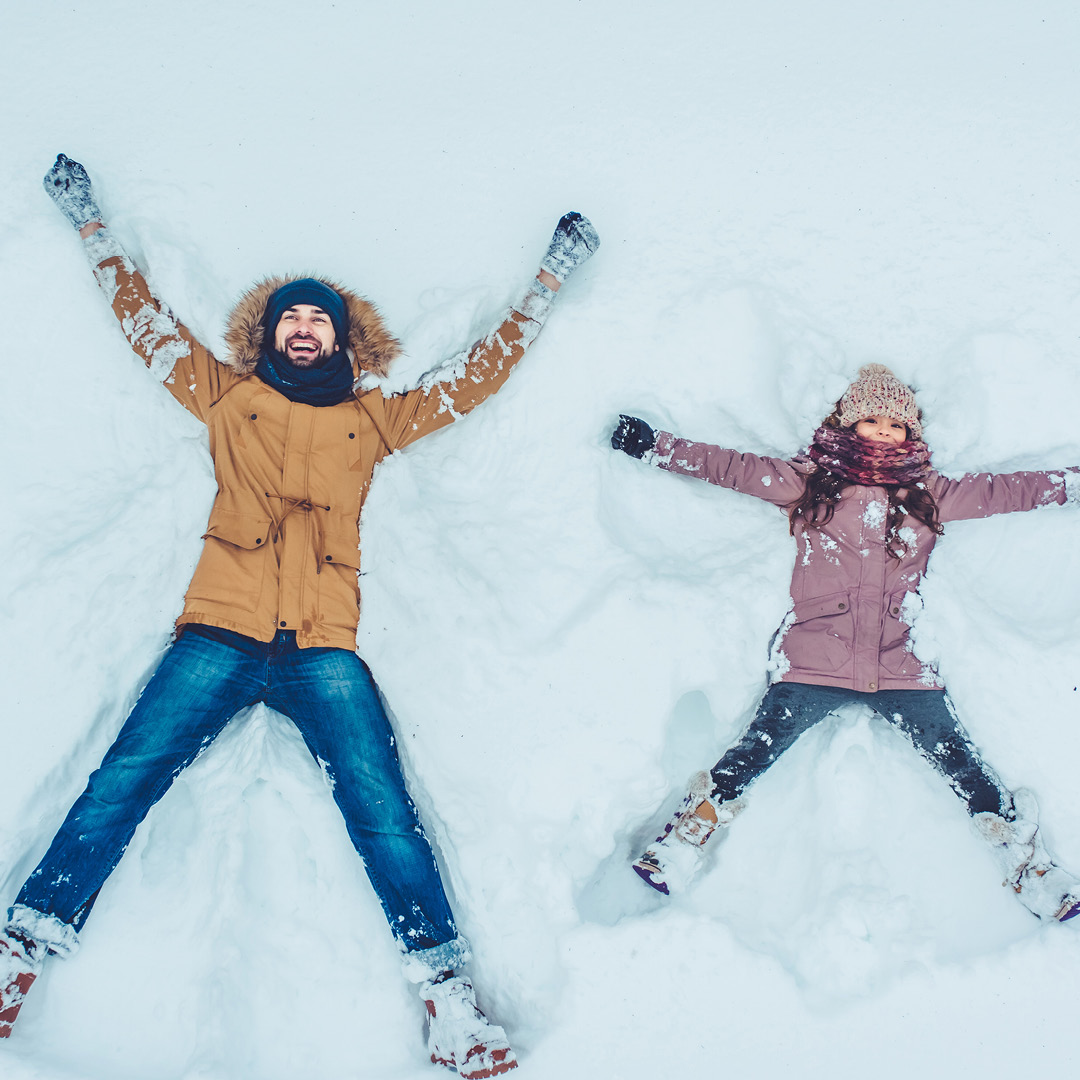 Winter fun for everyone!
To make the most out the winter season, we've put together a couple of activities for you: 
This Winter Scavenger Hunt is fun for the whole family! Pick a spot on the Trans Canada Trail to start and then keep your eyes open. Can you spot everything?     
Another great way to stay warm in the winter is to take on a challenge that keeps you active! We've got you covered – try to check off as many items as you can on our Winter Fun Checklist. Fun factor: 10/10! 
Don't forget to share with us on social using #Blahs2Ahhhs so we can see all the fun you're having on the Trail! 
Outdoor winter safety tips
Snow, wind, cold…oh my! Crisp winter air, freshly fallen snow – there's nothing like stepping out on the Trail to enjoy the magic of winter. When you're out and about, enjoying the brisk winter weather, it's important to be mindful of the conditions.  
Preparing for the conditions and terrain ahead of time can bring peace of mind, as well as a better chance of staying safe during your excursions. Our friends at BC AdventureSmart focus on educating Canadians and visitors to Canada about safety when recreating outdoors, and they're reminding us to follow the three T's this winter: trip planning, training, taking the essentials.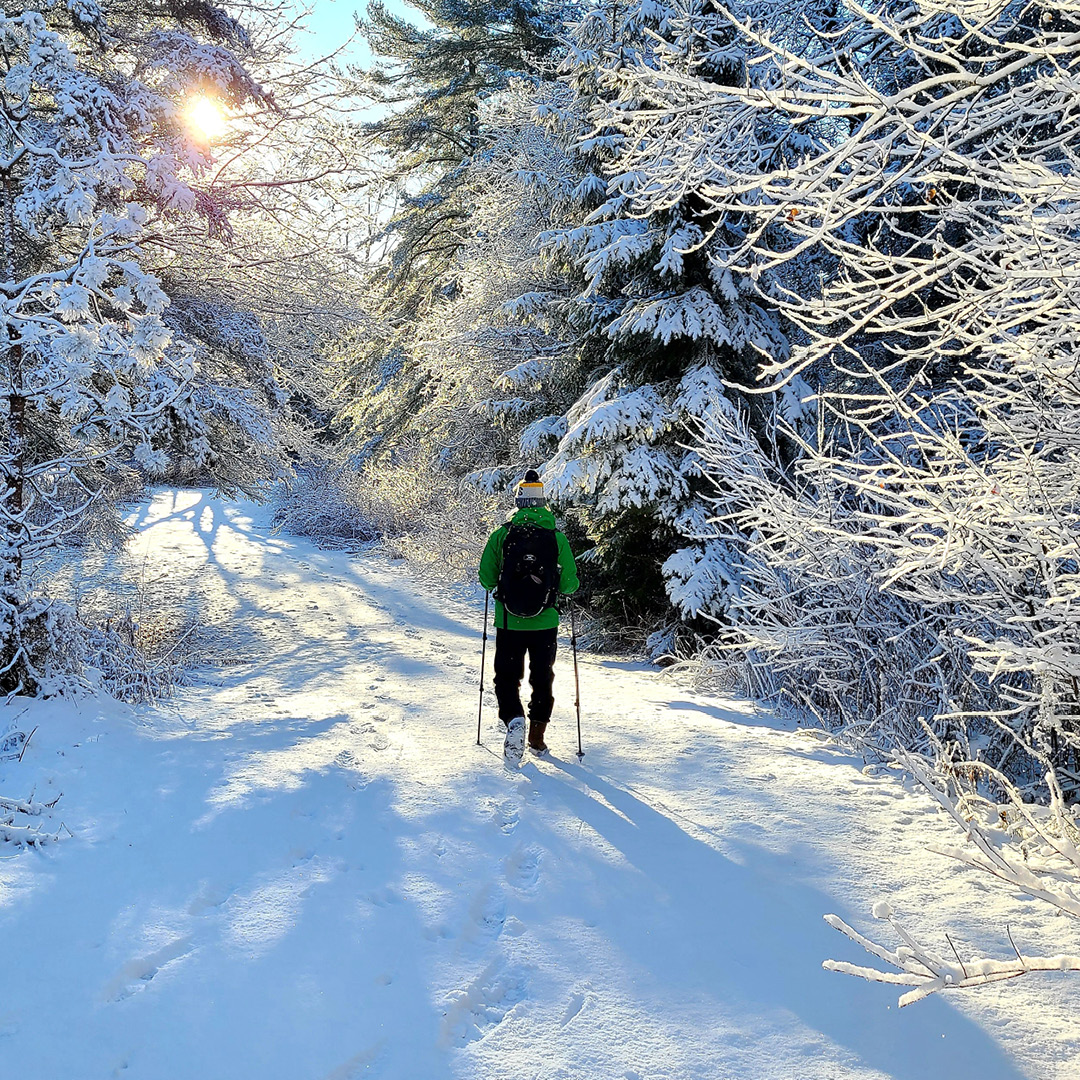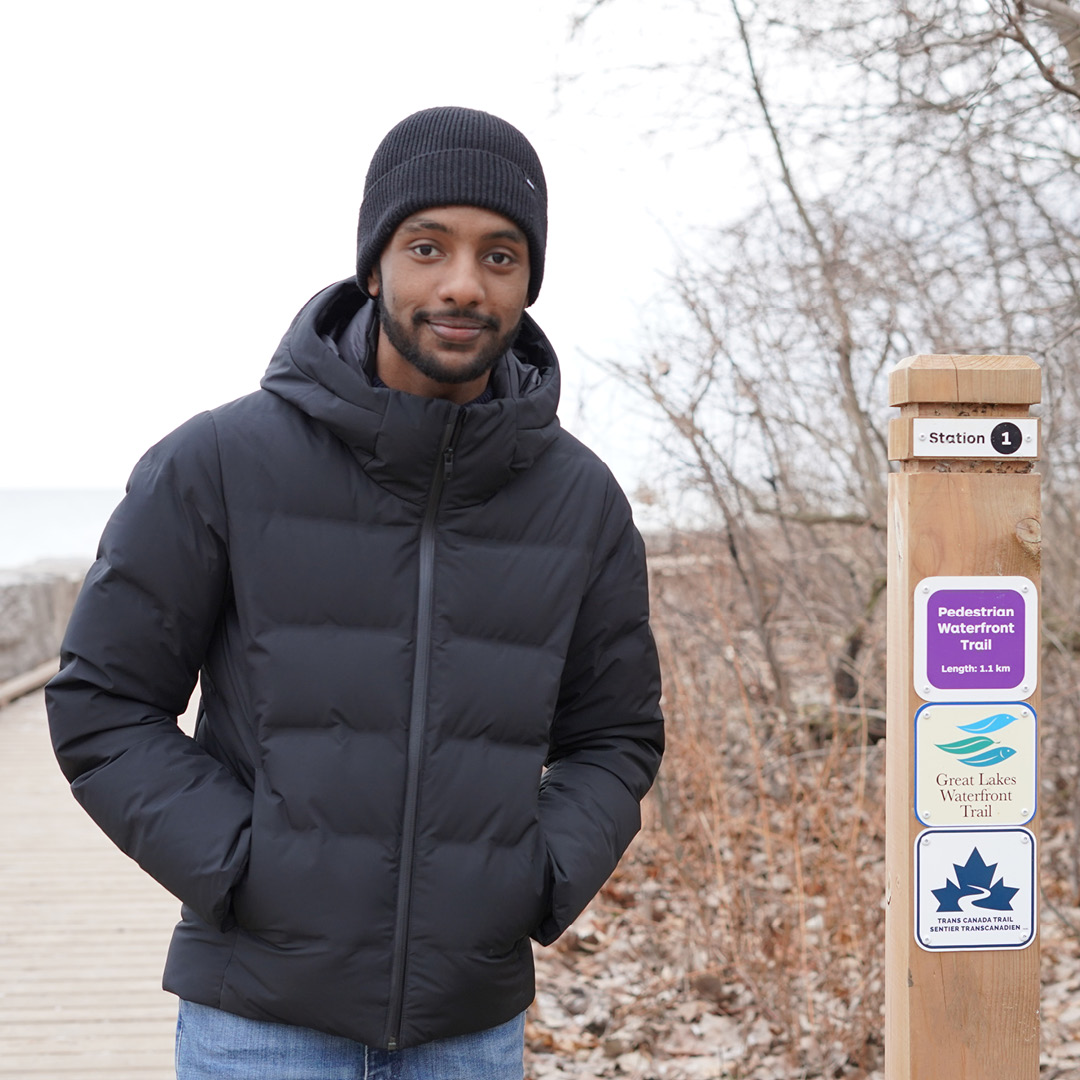 Thankful for the
Trans Canada Trail
"The world has changed in more ways than anyone could have imagined over the past 24 months. But throughout all the change, I could always count on the Trans Canada Trail being there for me."
Who would have thought that we would still be living in a pandemic? To help ease pandemic-driven anxiety, our very own Trans Canada Trail staff member, Ahmed, shares three reasons why he's thankful for the Trail.  
A prescription worth filling
Making nature time an essential part of your lifestyle is one of the best choices you can make for your health. And that's what Parks Prescription is all about! PaRx (a prescription for nature) is driven by health-care professionals who want to improve their patients' health by connecting them to nature. 
Backed by hundreds of studies over several decades, research suggests that connecting to nature is one of the best things you can do to improve your health.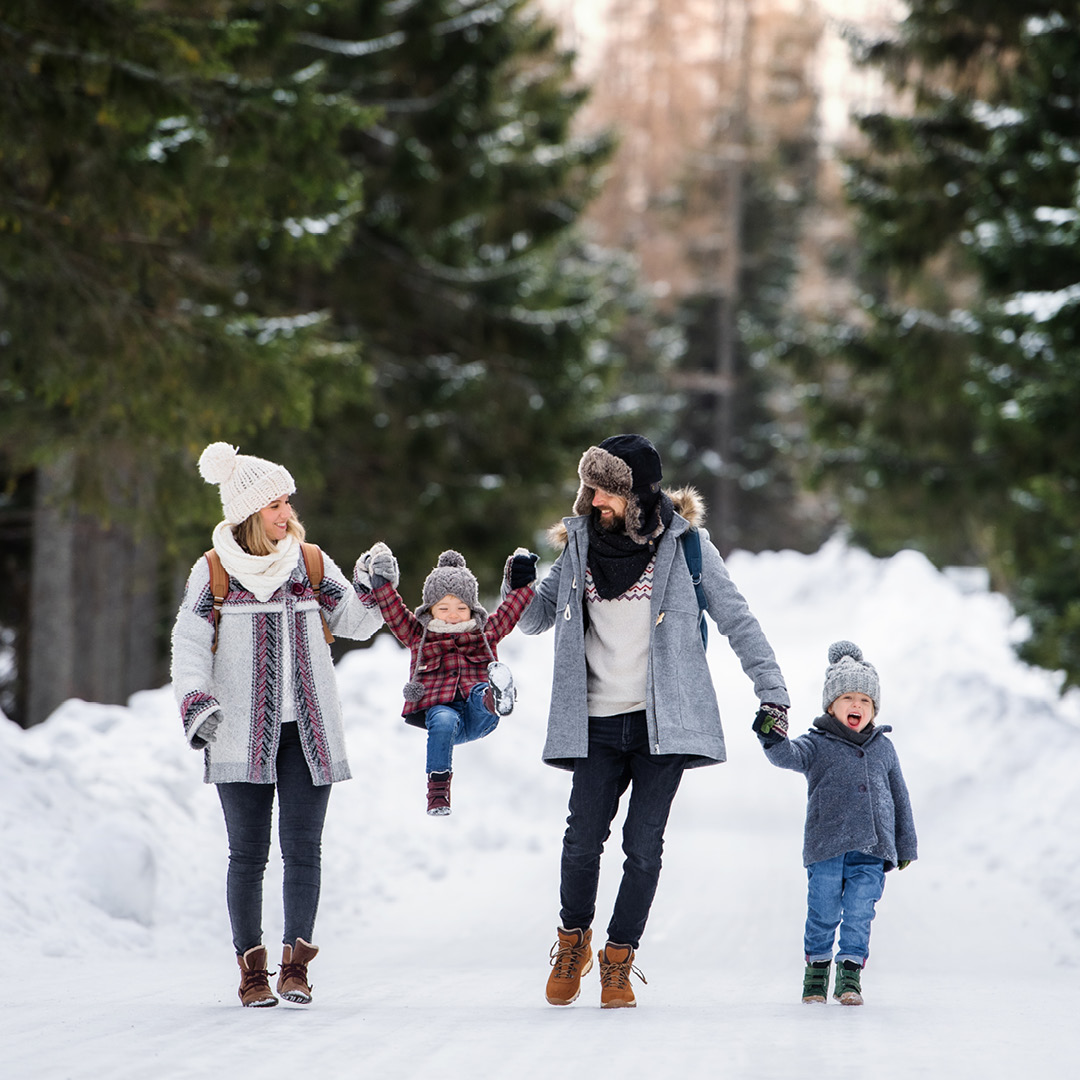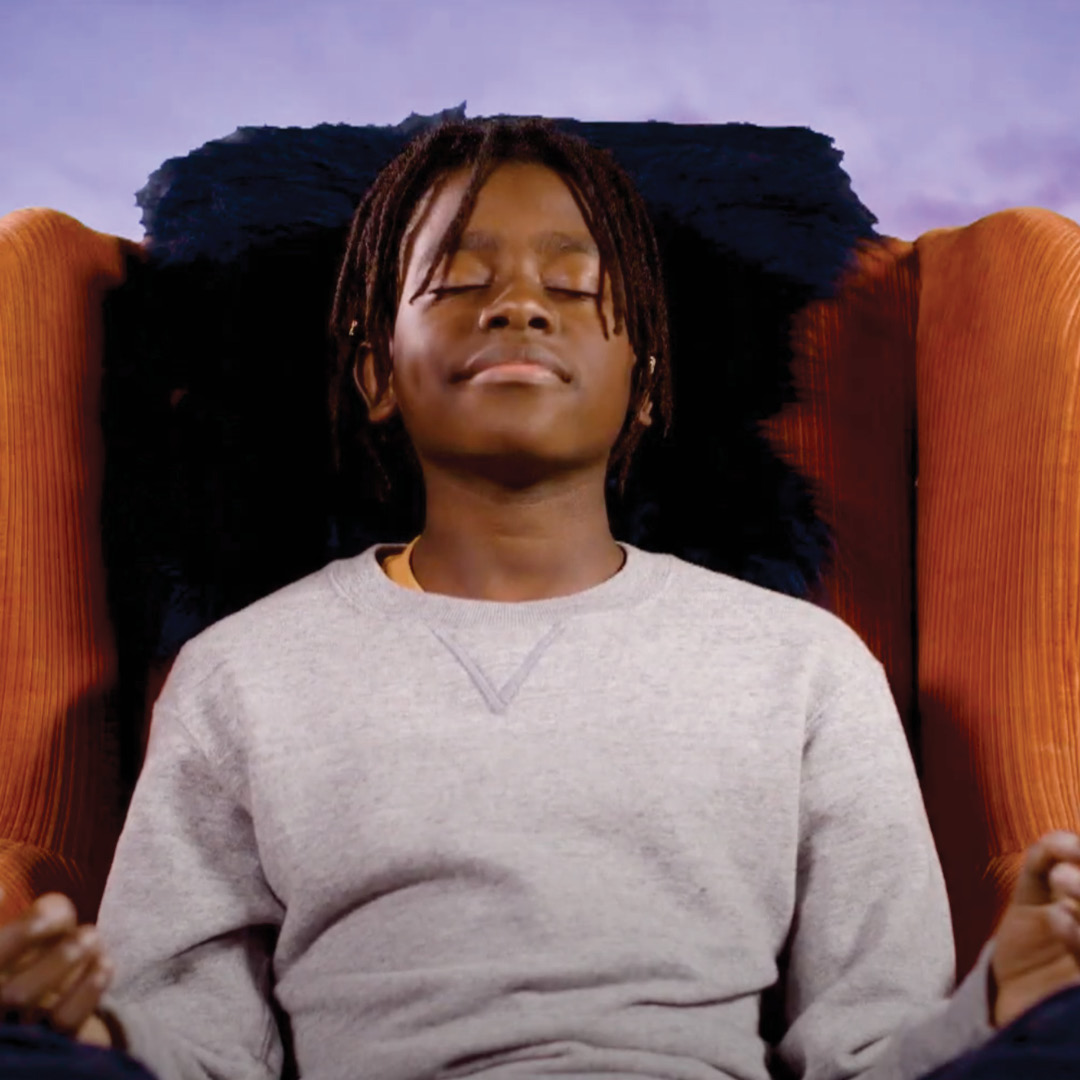 Have you taken a nature bath?
"How Do You Feel?", a video series offered by our friends at TVOkids provides lots of ideas for helping to turn your Blahs into Ahhhs. 
Join Akin, the 12-year-old host of the show, who shares some great activities for how kids can find ways to be open about their thoughts and feelings. From taking a nature bath to building a feelings fort, you'll find lots of ideas in this fun video series.