Spring Trail Care Event: Stukely-Sud, Quebec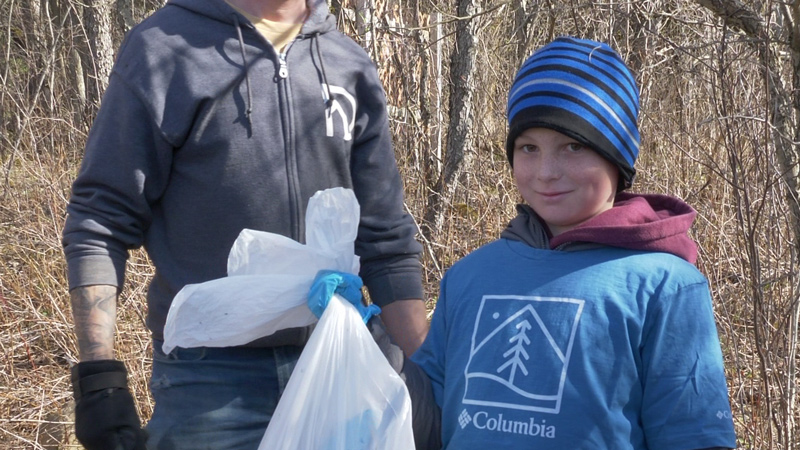 April 30, 2022
On April 30, 2022, the municipality of Stukely-Sud, Quebec, hosted a Trail Care event, with help from a team of lumberjacks, citizen volunteers and municipality staff members.
Columbia Sportswear, who sponsored the event, provided much-appreciated T-shirts and personal gear to attendees and project leads, and Mathieu Roy, Trans Canada Trail's VP, Chief Trail Experience Officer, and Richard Senécal, Executive Director of the Conseil québécois du sentier Transcanadien attended the Trail Care event.
Richard says, "It was a great experience. Several volunteers came together to clean up the trails, install trail signage and make repairs to furniture such as benches and tables."
The Trail Care event volunteers made a big difference, for the benefit of the whole community! 
A thorough job thanks to Trail Care
The Trail Care event in Stukely-Sud was a success thanks to teamwork. As a first step, lumberjacks used chainsaws to break down and clear wood and branches. After moving the wood to the sides of the trail, citizen volunteers pitched in by picking up debris and garbage, and the cleared wood. Volunteers also installed signage that will help direct residents and visitors from the municipal park located next to city hall to the Chemin de la Diligence Trail, which runs through the village.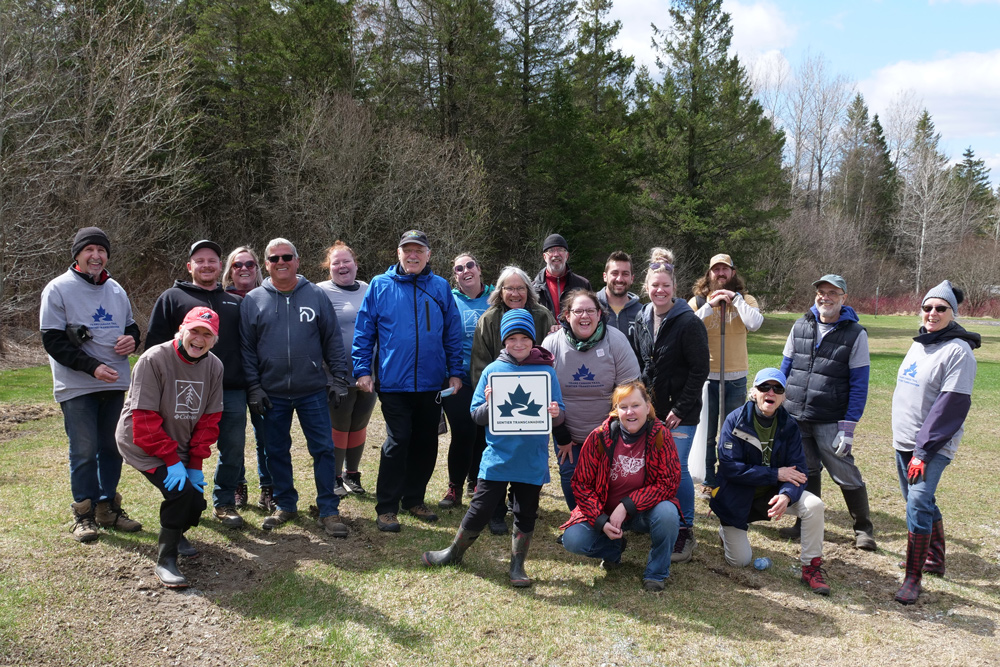 Guylaine Lafleur is Interim General Director for the Municipality of Stukely-Sud.
Guylaine says, "This funding was a great help with financing this beautiful family activity, which was a great success and encouraged many citizens to get involved. Without the Trail Care Grant Program, we would not have been able to perform the clean-up job so thoroughly and so well."