11 April, 2011
Trans Canada Trail pays tribute to Volunteers from coast to coast to coast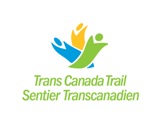 Volunteer Week 2011
Volunteers: Passion. Action. Impact.
Celebrating our volunteers!
This week, volunteers across the country step into the spotlight as we celebrate National Volunteer Week. On behalf of the staff and Board of Directors of the Trans Canada Trail, I want to extend our most heartfelt thanks to all of you who contribute on a daily basis to the development of the inspiring project that is the Trans Canada Trail.
Through your generous commitment and dedication, you are helping to create a legacy for all Canadians. We sincerely appreciate everything that is being done to help realize the completion of this iconic Trail. The work that you do sets a strong example and demonstrates how local activities can benefit the entire country.
Our goal of a continuous trail linking Canadians from coast to coast to coast, over 22,000 kilometres, requires both financial support and committed volunteers.  We are fortunate to be blessed with both.
Again, thank you for your energy, enthusiasm and dedication, which you so generously share with the Trans Canada Trail.
Deborah Apps
President & CEO
Trans Canada Trail