Support your Trans Canada Trail, your way
Host an event, have a birthday fundraiser, challenge your friends or honour a loved one. Fundraising for Trans Canada Trail can be as simple or as elaborate as you want.
Set up an event page
Once you decide on a fundraiser or event, use the CanadaHelps.org portal to create your own fundraiser's page. You can add all of the details about your fundraiser there.
Log in on your CanadaHelps.org account or create your own here
Share it with your friends
Once your event is created, be sure to share it with all your friends on various social media platforms to get the word out.
Contact Us
Janice Nault, Manager, Annual Giving: jnault@tctrail.ca or 800-465-3636 ext. 4354
Past Fundraisers:
Wild Places, Wild Faces: A Year in Nature – November 2021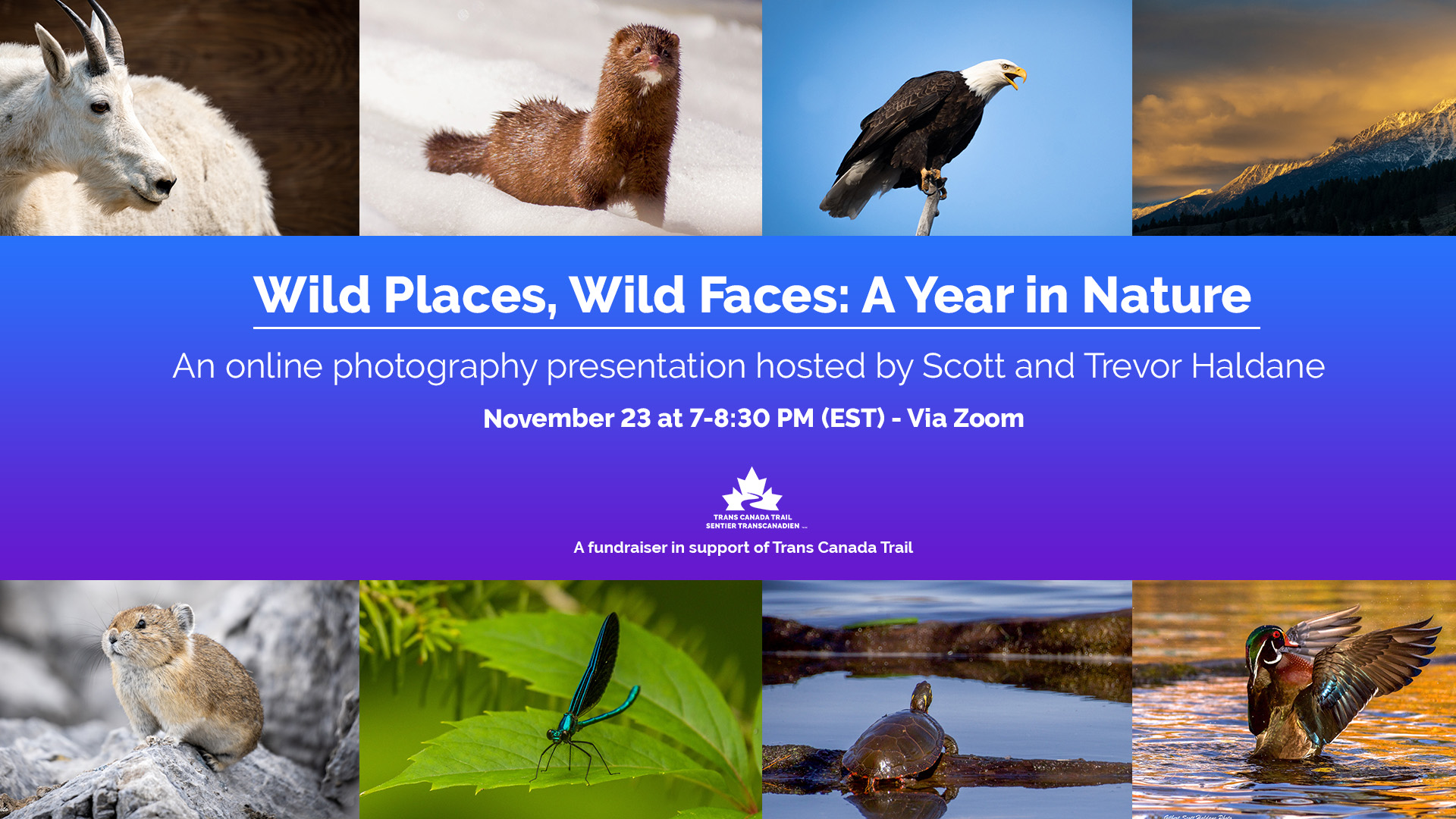 Scott and Trevor Haldane discovered a passion for amateur wildlife photography and wanted to inspire others to get outside and enjoy the beauty of the Canadian wilderness. In a unique online presentation, the father-son duo celebrated the incredible diversity of wildlife they've been lucky enough to spot along the Trail.
They turned their passion into not only a one-of-a-kind event, but also into a fundraiser by asking participants to consider a generous donation upon registering.
Find out more about Wild Places, Wild Faces: A Year in Nature here
The Hodgkinson's Toonies for the Trail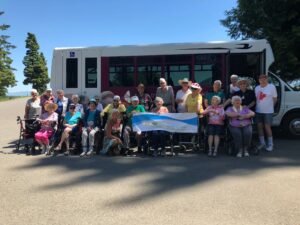 Joan Hodgkinson and her late husband, Geoff, of Chilliwack, BC, have been passionate Trans Canada Trail supporters since the 1980s. They wanted to share this passion with other residents of Hampton House Retirement Residence. In July 2015, a walk on the Trail and a picnic were planned for residents and families, and donations in support of Trans Canada Trail were collected. Sadly, Geoff passed in 2020, but the walk has become an annual tradition for Joan and the residents of Hampton House as a way to honour Geoff and to raise funds to support Trans Canada Trail.