Leave A Gift in Your Will to Trans Canada Trail
Your legacy is an expression of who you are and what you believe in
When you make a gift in your will to Trans Canada Trail, you're ensuring the Trail is around for the benefit of users for generations to come. You're ensuring that it remains a vital part of communities across Canada and unites the hearts of thousands of people just like you, as a place to connect to nature and to one another.
Download our Brochure
Wills and Charitable Bequests
Remembering Trans Canada Trail in your will is a kind and generous act. Often, a gift in your will allows you to leave a much larger gift than would be possible during your lifetime, while still retaining control of your assets.
You can leave securities, cash or even a percentage of your estate, while also supporting your loved ones. Your estate will receive a charitable tax receipt that can lower or even eliminate estate taxes.
Speak to your lawyer about drafting or revisiting your will, or adding a codicil. Be sure to inform us of your bequest and your wishes. It will give us the opportunity to thank you and, more importantly, to discuss what you hope your gift will help to accomplish. We will respect your privacy and confidentiality every step of the way.
Your will can be a powerful way to sustain important charities like Trans Canada Trail. Trans Canada Trail has partnered with Willfora, a free resource to help make creating a will easier than ever. Willfora allows you to create a secure and legal will online in 20 minutes or less, at no cost to you. It also includes the option for you to leave a gift in your will to one or more of your preferred charities while ensuring your loved ones are looked after.
Visit Trans Canada Trail's Willfora page and start planning your legacy today.
Start your will today
*Not available for residents of Quebec. Disclaimer: This information is not intended as a substitute for professional advice and assistance from your lawyer, financial advisor or tax consultant. We recommend that you discuss your plans with your lawyer and/or financial advisor before proceeding with a will or a legacy gift. 
Sample Bequest Wording
Residual Bequest:
"My estate trustees shall pay ______(all or %) of the residue of my estate to Trans Canada Trail Foundation, Montreal, QC, for the purpose of supporting its highest priority needs."
Legacy Bequest:
"My estate trustees shall pay the sum of $ ______ (or transfer assets with an equal value) to Trans Canada Trail Foundation, Montreal, QC, for the purpose of supporting its highest priority needs."
Legal Name
The name you should include in your will to make a bequest is "Trans Canada Trail Foundation, Montreal, QC,".  The Foundation is responsible for raising money and performing estate administration on behalf of Trans Canada Trail.
Charitable Business Number: 829708403RR0001
While you are under no obligation to tell us about your gift, we would love to hear what inspired you to leave a gift to Trans Canada Trail, if you choose to do so. Please feel welcome to send us your Declaration of Intent form, by mail or email.
(Disclaimer – The material listed above is intended to provide general information and should not be construed as legal or other professional advice.  The above should not be used without first reviewing it with your own legal or other professional advisors to determine its suitability for your unique estate planning situation.)
Legacy Stories
Every gift in a will ensures the Trail will be around today and for years to come.
Contact Us:
Cheryl Hanson, Vice-President, Chief Development Officer: chanson@tctrail.ca or 800-465-3636 ext. 4361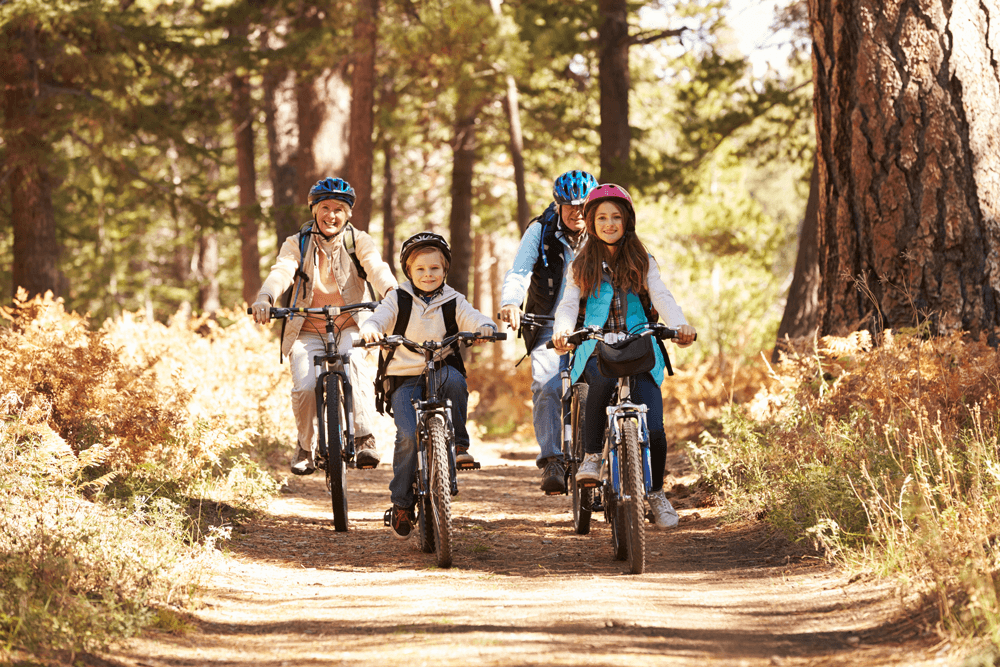 We invite you to contact us: