The Power of
Partnerships
For the past thirty years we have proudly worked hand in hand with leading companies across Canada to support Trail development, programming and access from coast to coast to coast. From leading national brands to local businesses along the Trail, our partners are at the heart of everything
we do.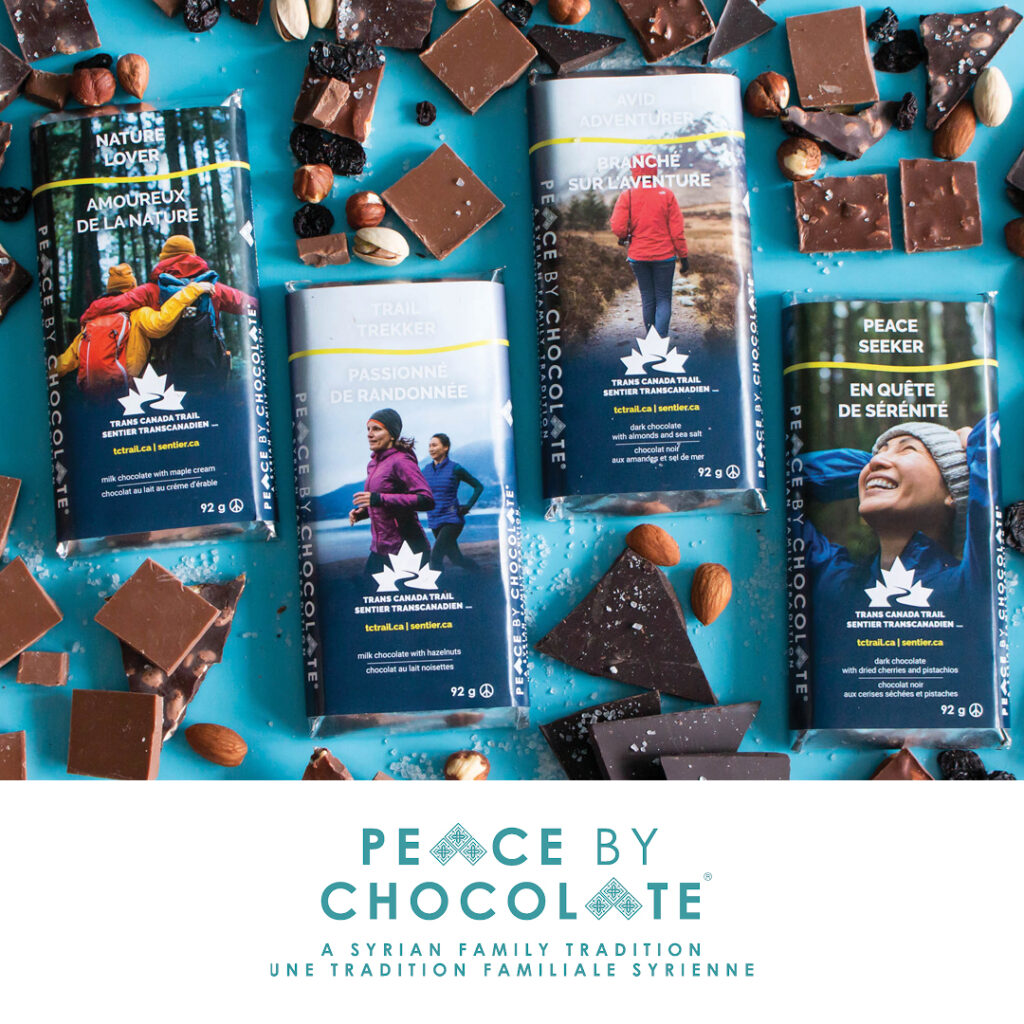 Peace by Chocolate
Chocolate and trails, what a sweet deal
Peace by Chocolate and Trans Canada Trail believe in the value of connection – to one another and the land we all share. Four exclusive and time-limited Peace by Chocolate bars have been created in celebration of community, connectedness and Canada. With each chocolate bar sold, $1 will support the continued development and maintenance of the Trans Canada Trail, ensuring the safety and accessibility of this one-of-a-kind national trail.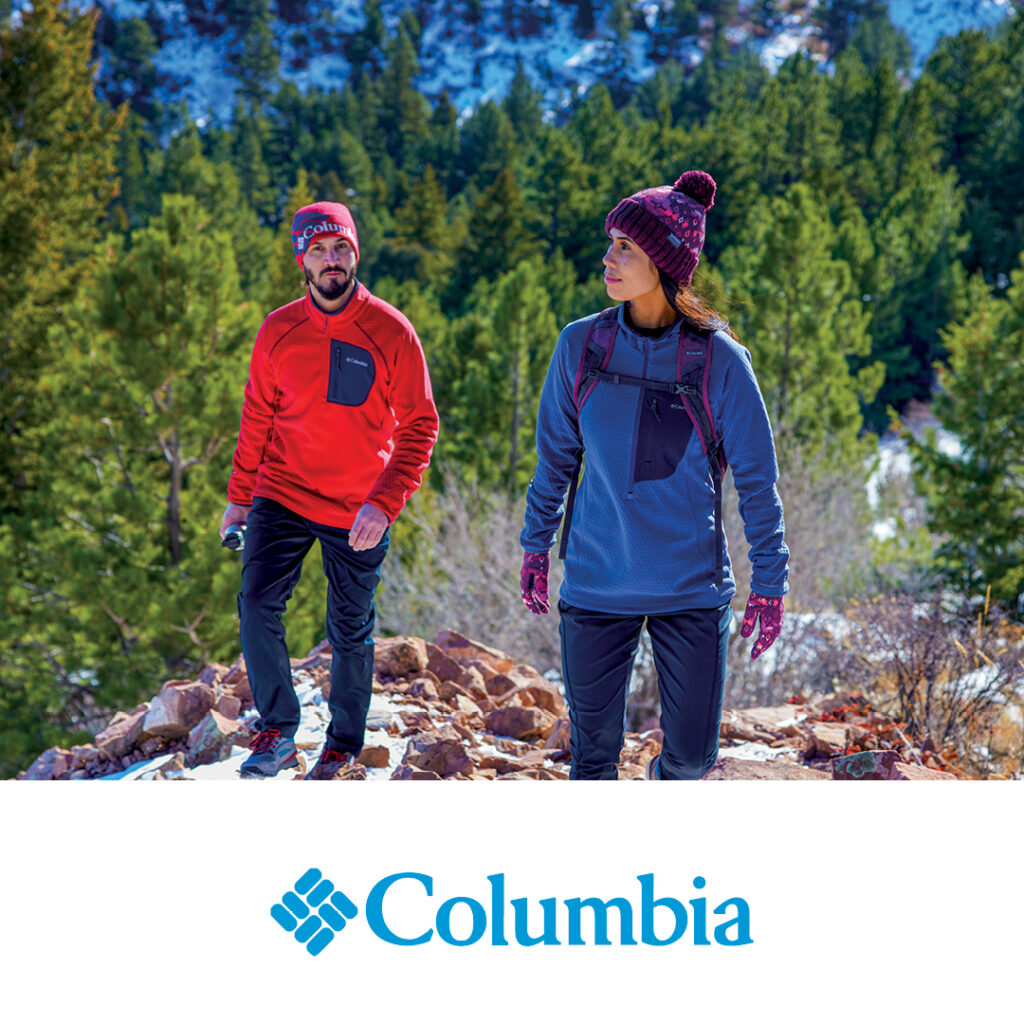 Columbia Sportswear
Unlocking the outdoors for everyone
Our Trail Care grant program is generously supported by Columbia Sportswear, which – for over 80 years – has created enduring, iconic and innovative outdoor gear. Columbia's enduring commitment to empowering people and protecting the outdoors allows Trans Canada Trail to go one step further in supporting better trails for communities across Canada.
Learn More About Trail Care and our Partnership with Columbia Sportswear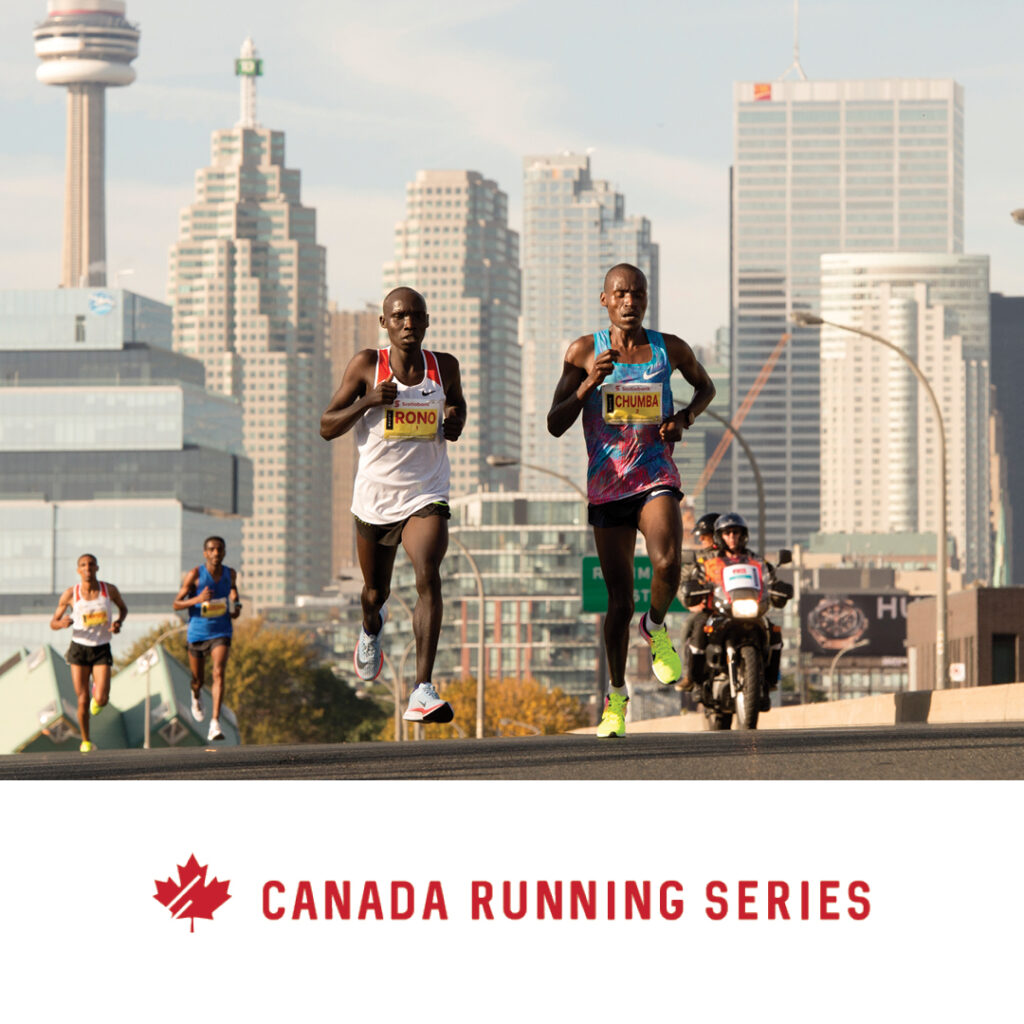 Canada Running Series
Racing to reduce barriers to trail use
We are a proud partner of Canada Running Series, the nation's premier running circuit with 6 events, including the Vancouver Half Marathon and TCS Toronto Waterfront Marathon.
Together, we are focused on providing healthy, active living opportunities so that people can spend meaningful time outdoors, as well as furthering sustainability so that natural spaces can be enjoyed for years to come.
Donations raised through the 2023 Canada Running Series races support Trans Canada Trail's work in making the Trail safer and improving accessibility for all, including expanding our Accessibility Mapping Program.
Get out and run for the Trail!
Are you looking to partner with Trans Canada Trail?
Thank you to our generous partners who support Trans Canada Trail
Impact partners
Our incredible corporate partners allow us to maintain, steward and increase access to the world's longest multi-use trail.
Purpose partners
From our Accessibility Mapping Program to Trail Builders of Tomorrow initiative, our generous network of purpose partners enable us to make an impact in every province and territory.
Cause marketing partners
We love brands that love trails. Through custom hiking socks, annual promotions, adventures on the Trail and so much more, our amazing cause marketing partners are committed to supporting trails from coast to coast to coast.
---
Awareness Partners
We are proud to work with fellow charities across Canada to raise awareness of the benefits of getting outside and of the importance of the Trans Canada Trail in local communities.
Did you know we are an environmental partner with 1% for the planet?
Learn more