Creating More Inclusive Trails
Creating more inclusive trails
We believe that everyone should have the opportunity to experience the physical and mental health benefits of time spent on the Trans Canada Trail. That's why we are committed to reducing barriers and creating more inclusive trails, from coast to coast to coast.
That's also why we've teamed up with CLIF BAR® for Global Accessibility Awareness Day on May 18 this year. CLIF BAR® and Trans Canada Trail are both committed to the importance of access to the outdoors and are working together to make the spaces where we live and play more accessible and inclusive
Join the conversation

This Global Accessibility Awareness Day, learn more about accessible experiences near you on the Trans Canada Trail
In recognition of Global Accessibility Awareness Day, CLIF and Trans Canada Trail are raising awareness of accessible trails and the work that Trans Canada Trail is doing to reduce barriers to trail use.
Hear from CLIF athletes, influencers, Paralympic athletes and important leadership voices in the accessibility sector to learn how they #accessoutdoors, what #trailsforall and trail accessibility mean to them, and discover their favourite stretches of the Trail.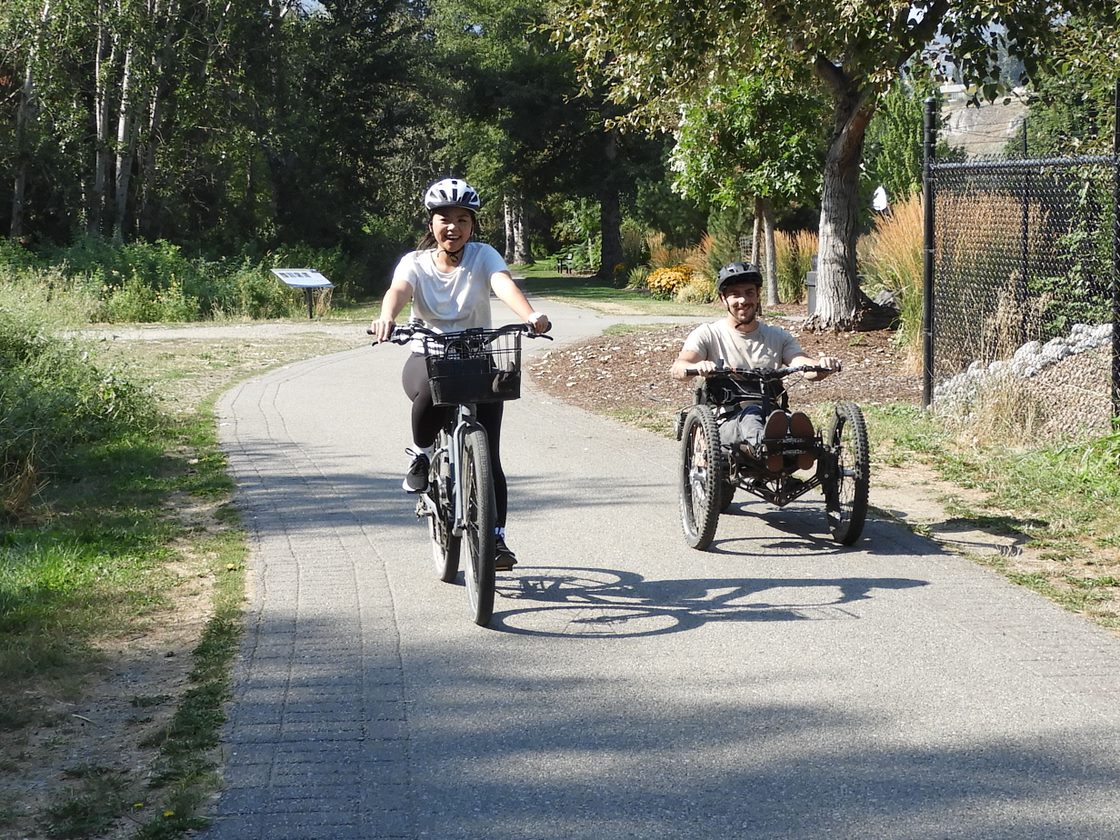 Why trail accessibility matters
The 28,000 kilometre-long Trans Canada Trail, weaving its way from coast to coast to coast, is a vital asset for individuals and families across the country, and supports physical, mental and social well-being.
1 in 5 Canadians has one or more disabilities and since we know that more people of all ages, backgrounds and abilities are accessing the Trans Canada Trail in growing numbers, we need to ensure that everyone can experience the significant benefits the Trail has to offer.
How we are making the Trans Canada Trail more accessible
Funding Local Trail Enhancements
Since 2020, we've provided more than $1.8 million to local Trail groups to support accessibility improvements to their sections of the Trans Canada Trail.

Accessibility Mapping Program
Since 2020, Trans Canada Trail has partnered with trail users with lived experience and AccessNow, a crowd-sourced mobile app and web platform, to document features of Trails related to accessibility. The information helps Trail users of all abilities make informed decisions before heading out on the Trans Canada Trail.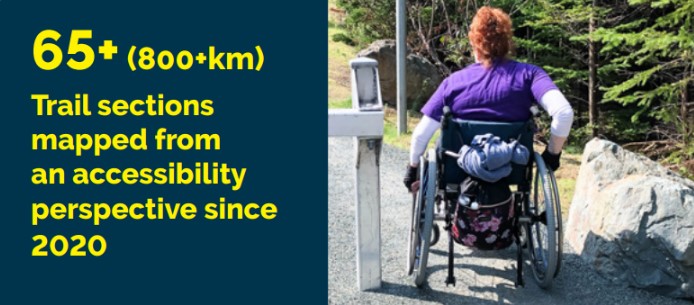 All Persons Trail Program
All Persons Trails go beyond common accessibility standards to provide a welcoming, inclusive, outdoor experience for everyone. These trails might include navigational tools and experiential features like sensory gardens or tactile elements in addition to more common elements like firm trail surfaces and accessible infrastructure.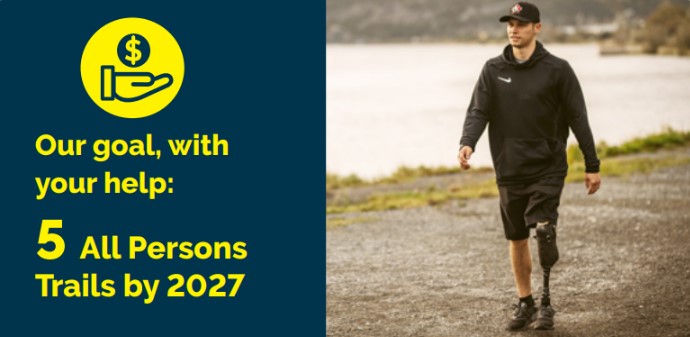 Building Community Capacity to Improve Accessibility
We are documenting and sharing what we've learned with Trail groups across the country and aim to build their capacity to ensure accessibility on the Trail sections they steward. One example is a guidebook of best practices for planning and designing All Persons Trails, which will be shared on the Trans Canada Trail website for public use when it is completed.