29 November, 2016
Age no barrier to adventure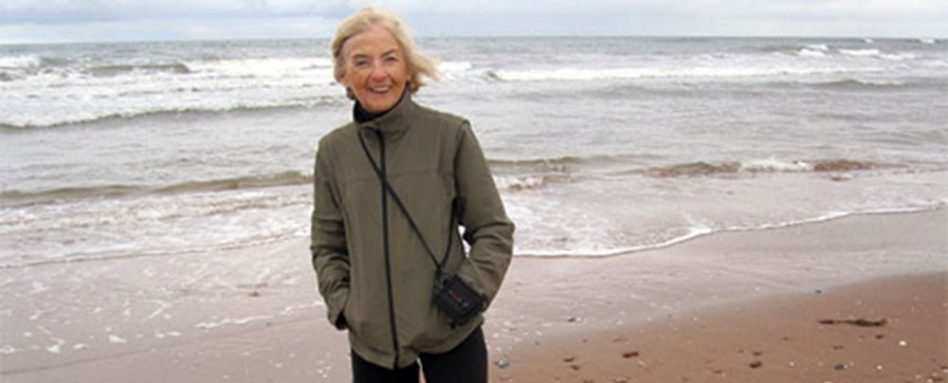 Just ask 81-year-old Wilma Spence, a longtime Trans Canada Trail donor who plans to try out sections of The Great Trail in every province and territory, beginning by bike in Prince Edward Island.
As part of her adventure, Wilma spent five days cycling 160 kilometres of the Trail in Prince Edward Island, accompanied by her daughter, Lori. The pair stopped each night at a different inn close to the Trail. "Most of our fellow guests were Canadians," Spence says. "Some were astonished when they learned that we — especially me — were biking the Trail!"
Though Spence is active and fit, she had not been on her bicycle for many years. So she felt nervous when Lori suggested they bike the Confederation Trail in Prince Edward Island.
"I didn't want to share the road with cars, or to battle hills. Happily, the Confederation Trail has neither," Spence says. The flat, even terrain proved to be a perfect confidence-booster for Spence. Every morning after a hearty breakfast, she and Lori set off on their bikes and, cycling at a leisurely pace, covered 30 to 50 kilometres. They had plenty of time to stop to appreciate the scenery and read the information panels placed along the Trail near points of historical and natural interest.
"It was a beautiful time of year in PEI and we took the time to stop and stare," she says. "The flowers in their glory made the Trail look like a botanical garden. The corn and canola fields were golden; blueberries were being harvested as we passed by. A birdwatcher showed us nesting raptors high in the trees."
On the final day of their biking adventure, Spence and Lori reached "the end of the line" at the old Elmira train station on the eastern tip of the island. There an elated Spence repeated her cyclist's mantra:
"Anybody can do it in PEI!"