13 June, 2023
Alti Action 2023: Over $34,000 Donated to Trans Canada Trail!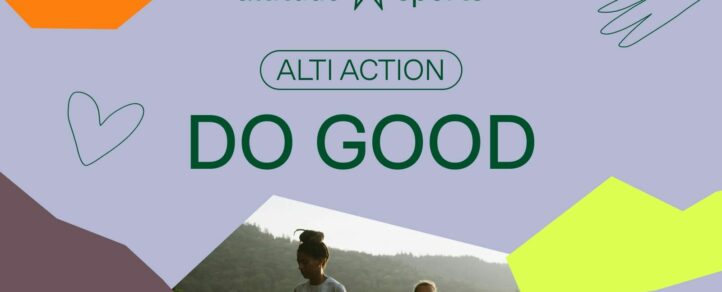 A huge thank you goes out to Altitude Sports and their customers
We're so grateful to Altitude Sports and their dedicated customers for donating $34,095 to Trans Canada Trail! Each year, through Altitude Sports' Alti Action fundraising program, customers are given the option to donate to partner organizations that support the brand's core values of sustainability, youth and diversity. We're so proud to partner with an organization whose values align so well with our own.
A continued supporter of the Trail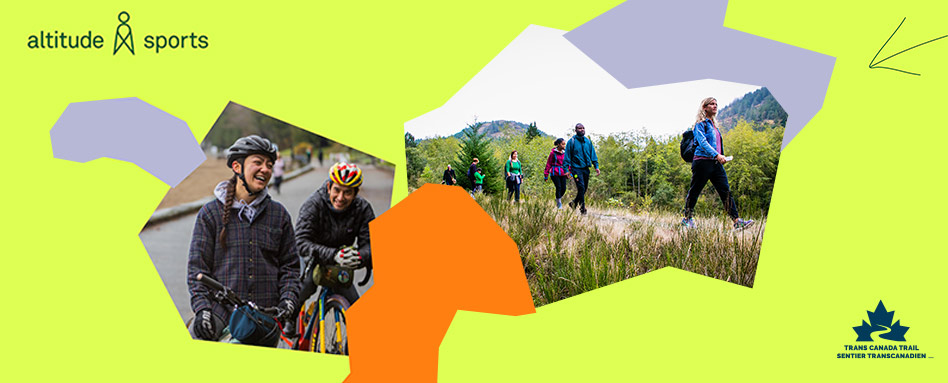 We were honoured to be one of their charities of choice once again this year – as we have been since 2019. Since that time, Altitude Sports' customers have donated over $100,000 to the Trail. Supporters like Altitude Sports allow Trans Canada Trail to maintain and enhance the Trail, improving the experience for trail users from coast to coast to coast. One way we improve the user experience is through our accessibility-mapping program, which has mapped over 800 kilometres of the Trail from an accessibility perspective.
Eleanor McMahon, President & CEO of Trans Canada Trail, says, "Altitude Sports' generous support allows us to continue our important work in improving trail accessibility and raising awareness about our incredible natural environment from coast to coast to coast along the Trans Canada Trail. Thank you, Alti Action!"
A real win-win for customers and Trans Canada Trail!
Altitude Sports customers who donated $15 to their charity of choice received 30 Alti-Dollars, which they could use on future purchases with Altitude Sports. Thank you everyone who contributed – we're so appreciative!