23 July, 2021
CANOL Heritage Trail added to the Trans Canada Trail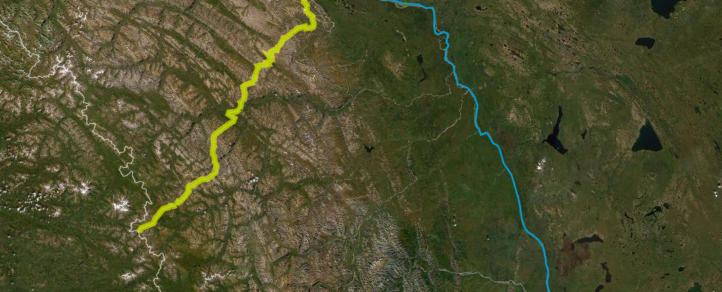 We're happy to share that the CANOL Heritage Trail, located in the Northwest Territories, is the latest addition to the Trans Canada Trail network!
Measuring 378 km, the CANOL Heritage Trail is a WWII era pipeline service road that was abandoned at the conclusion of the war. The road, now deemed a trail, has remnants of the old CANOL (CANadian Oil Line) project with old buildings – both standing and collapsed, vehicles, equipment and other artifacts from the project in various sites along the trail.
It is one of the most extreme and remote wilderness hiking trails in North America. There are three emergency shelters along a section of the route: mile 1, mile 8 and mile 50, with more being constructed.
Explore!
The trail has been added to the Trans Canada Trail map – explore it here!