29 September, 2015
Celebrating ongoing TCT development in Bragg Creek, Alberta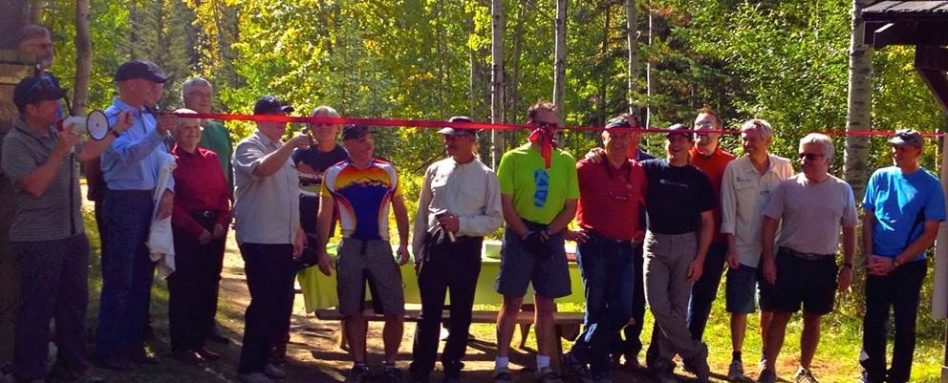 Passionate Trail volunteers and supporters gathered at the West Bragg Creek Recreation Area in Bragg Creek, Alberta, on September 12 to celebrate the official opening of the All Season Trail and the near completion of the West Bragg Creek Community Trail.
Deborah Apps, TCT president & CEO, attended the event and thanked the attendees for their efforts in developing and improving almost 100 kilometres of trail over the past five years.
"Your community is creating a world-class recreational trail destination," said Apps to the gathering of Trail enthusiasts and residents. "The TCT is proud to be a part of it."
The Greater Bragg Creek Trails Association (GBCTA) oversees the work being done on the Trail, which is fast becoming an important tourist attraction, as well as providing residents with beautiful backdrops for hiking, cycling, horseback riding and cross-country skiing, and active transportation routes.
GBCTA organized the event with the goal of recognizing the contribution of volunteers, who have collectively contributed approximately 14,000 hours over the past five years to the trail system in Bragg Creek.
Alberta's section of the TCT is currently 59 per cent developed, with just over 1,200 kilometres left to connect in time for 2017.
Click HERE to see the photo album.