29 June, 2015
Celebrating the opening of Saskatchewan's first water trail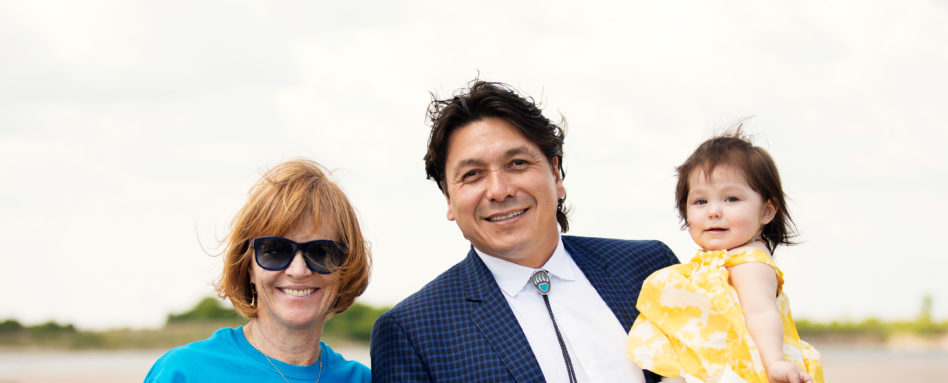 On June 6, 2015, Trans Canada Trail and Whitecap Dakota First Nation officially announced the grand opening of the Chief Whitecap Waterway, with a celebratory event in Saskatoon.
The Chief Whitecap Waterway is the only water-based trail in Saskatchewan, now an official section of Canada's national Trail, providing canoe and kayak enthusiasts a place to set their craft in the water and enjoy the untouched river valleys that this water trail provides.
"We are pleased to have Chief Whitecap's name attached to this historic section of the South Saskatchewan River, where our people, allies of the crown, found a home," says Darcy Bear, Chief of Whitecap Dakota First Nation. "As a part of the Trans Canada Trail, this waterway speaks to connection, collaboration, and a healthy, active community."
Like so many sections of the TCT across the country, the Chief Whitecap Waterway tells a story of our proud Canadian journey. Before the Trans-Canada Highway, before John A. MacDonald's "ribbon of steel" brought immigrants to the great Canadian prairie, this waterway was the natural transportation route through much of the west.
Chief Whitecap recognized the importance of the river, and helped sway John Lake—original founder of the city of Saskatoon—to designating Saskatchewan's largest city on its shores. Contributing to the development of this prominent waterway is a salute to all of the generations that have traversed this historic waterway, now a signature section of the Trans Canada Trail.
"The historic meeting of John Lake and Chief Whitecap on the shores of this great river was a powerful statement for thousands of immigrants who followed in their path," says Saskatoon Mayor Donald Atchison. "This designation for the Chief Whitecap Waterway is part of the journey of this nation and now will be an opportunity for individuals and groups to share that experience and create their own personal journeys of wellness and health."
TCT President & CEO Deborah Apps and TCT Foundation Co-Chair Valerie Pringle attended the opening event of what is sure to quickly become a well-loved recreational space. "The Chief Whitecap Waterway adds 108 kilometres to our national Trail, and provides so many opportunities for residents and visitors to experience the natural beauty of this historic landmark," says Pringle. "It also brings us much closer to fully connecting the Trail and Canadians by 2017, and we are getting there thanks to the many partners, volunteers and donors, including the RBC Foundation, for their generous support of this project and Trail development across Canada."