29 April, 2020
Contest: Send us your best nature sketches!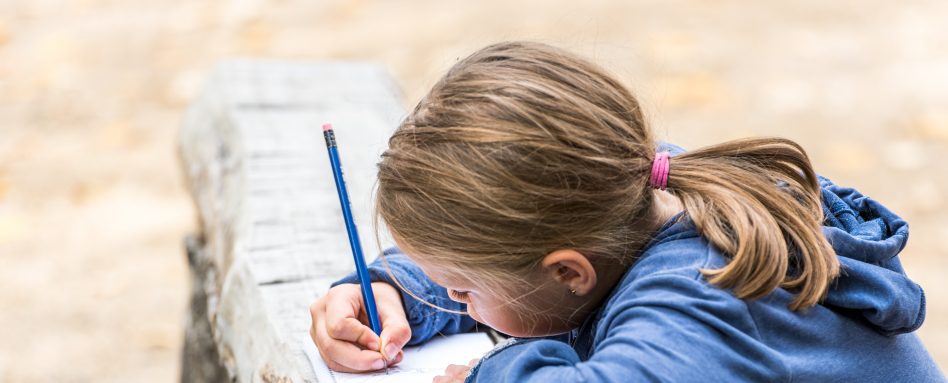 Channel your inner artist with #MyNatureSketch, a new contest from the Bateman Foundation, from May 1 to May 24
When it comes to improving your mental health, embracing creativity and nature are essential. Taking an early morning walk on your local section of The Great Trail of Canada (or even your backyard) can work wonders for your mood. Likewise, the simple act of sketching what you observe in the outdoors can be extremely rewarding.
That's why we're thrilled to collaborate with the Bateman Foundation to promote a new contest that encourages all of us to find healing in nature and art.
#MyNatureSketch is a self-guided nature scavenger hunt that invites artists of all ages and abilities to take out their sketchbooks, walk along a section of the Trail near them and sketch what they see.
DOWNLOAD NATURE SKETCH SCAVENGER HUNT SHEET
---
Taking part in the contest is simple!

Post a photo of your favourite sketch from your hunt on Facebook, Twitter or Instagram
In the post:

Use the hashtag #MyNatureSketch
Tag @thegreattrail
Name the section of the Trail that you explored
---
Participants will have the chance to win a Bateman Foundation Nature Sketch Activity Art Box, which contains all the essentials for your next creative adventure outdoors.
#MyNatureSketch is just one facet of TCT and the Bateman Foundation's efforts to share healthy ways of engaging with nature and our own creative powers in this time of physical distancing.
Peter Ord, Executive Director of the Bateman Foundation, says that creating art and being in nature go hand in hand with managing stress and anxiety.
"One thing that we have discovered through our Nature Sketch program is that by doing art, you can build mindfulness," he adds.
#MyNatureSketch is open to artists of all levels. Whether you're ready to share your masterpiece or you just want to give sketching a try, we want to see your work!
"People don't have to be technical or established artists – they can still make art," says Mr. Ord. "And we want people to show-off their art for the whole world to see!"
To take part, post your sketch before May 24, 2020 – Robert Bateman's birthday!
We are grateful to Rodney Briggs for supporting our partnership with the Bateman Foundation.
Check out our #BoredomBusters and Online @ Bateman Foundation for more fun ideas and activities!
---