27 March, 2020
Covid-19: A message from our President & CEO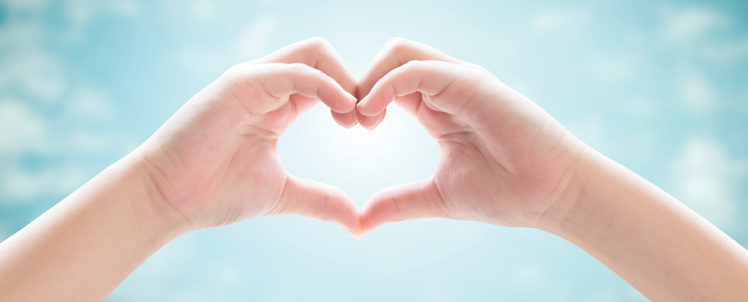 Connecting people to each other – and to something larger than themselves
We wish you and your family the very best at this time as we learn to create community in new ways. In recent weeks, we've seen the effects of Covid-19 – but we've also seen the best of one another. Thank you to everyone for doing their part to get us through this.
---
I wanted to share what we're doing to play our part:
Every day, we monitor updates from all levels of government on how this pandemic will impact our daily lives and how we can continue to enjoy the outdoors responsibly. We are also in constant contact with governments, underscoring how the Trail is helping people get outside and improve their physical and mental well-being, while maintaining physical distancing. We're also working to ensure that the Trail will play an important role in Canada's social and economic recovery, as people return to a routine that includes exploring the beauty of this country.
We are also liaising regularly with local Trail groups to determine which sections of the Trail will have to close temporarily – not just because of Covid-19, but also due to spring thaw and muddy conditions that could make the Trail sections more difficult to use. We're helping local Trail groups by providing pre-designed signage to aid in keeping their community safe.
Our mission continues! We're moving forward with our Capital Improvement Plan and Spring Cleanup Program grants. These funds will support our fantastic volunteers and will play a key role in Canada's social and economic rebound – in terms of tourism, health, well-being and, of course, getting Canadians outside again.
To create the #BoredomBusters

, we've been working closely with our friends across Canada to bring optimism and positivity to our community. For example, Alberta-based artist Crystal Salamon is designing our beautiful colouring sheets, while our Pathfinders and

Champions

are creating videos to lift our spirits!
---
What you can do!
We love hearing stories from members of our community about what they and their families are doing to stay healthy – physically and mentally. So, we invite you to share your stories, photos or videos with us by sending an email to communications@tctrail.ca or by filling in the form below.
In Canada, it is still possible to go outside for short periods of time. We encourage you to get outdoors near your home and get some fresh air, while keeping a distance of at least two metres between you and others, and observing guidelines from public health authorities.
In these uncertain economic times, we also recommend  supporting local businesses in your area. Although most stores have had to close due to Covid-19, many of them offer a delivery service to keep their customers safe. If you're looking for something to read, we recommend checking out this online map of independent Canadian bookstores.
---
All of this work would not be possible without the support and donations of thousands of Canadians – people like you who believe in this project. Many of us are experiencing the financial effects of this pandemic, yet many of you have continued to support our work. For that, we are incredibly grateful.
We miss you, but thanks again for being here for us. We look forward to seeing you soon.
Sincerely,
Eleanor McMahon
President & CEO
---