29 September, 2015
Dedicated volunteers and major funding are helping to connect the TCT in Nova Scotia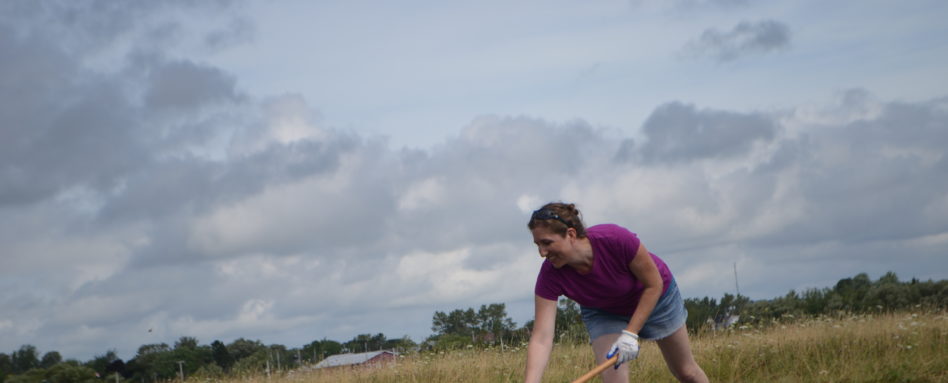 The old saying "elbow grease will make an oak table shine" was brought vigorously to life by a group of Trail volunteers in Westville, Nova Scotia on August 22.
Local community groups and volunteers organized a day of Trail-building in Acadia Park, where they rolled up their sleeves, grabbed shovels and garden rakes, and got the final layer of gravel put on the latest section of the TCT in the town of Westville, located about 150 kilometres north of Halifax.
"This is an exciting project for Westville," said Town of Westville Chief Administrative Officer Kelly Rice. "We are very proud to be joining this national trail system."
Volunteers of all ages and levels of Trail-building experience took part in the Westville Trans Canada Trail Community Build Day, and now the Trail through Acadia Park in Westville is open to the public.
This day of community Trail-building preceded the announcement of major TCT funding for Trail development in Nova Scotia.
This summer, $884,000 was approved for local trail organizations working to connect the Trans Canada Trail in Nova Scotia in time for 2017, according to TCT's provincial partner, Nova Scotia Trails Federation.
"With less than two years to meet the connection deadline, NS Trails is pleased with the enthusiasm and dedication of our local trail partners and the ongoing financial support of the Trans Canada Trail," said the Federation's Blaise MacEachern in a news release.