23 July, 2021
Dianne Whelan: A Story Map of her Epic Journey on the Trans Canada Trail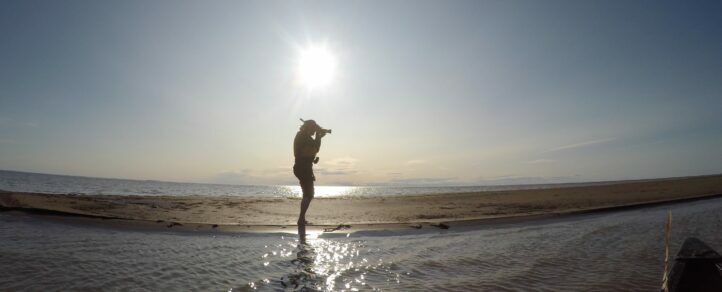 On July 1, 2015, Dianne Whelan set off from St. John's, Newfoundland and has been hiking, snowshoeing, mountain biking and canoeing her way across the longest trail network in the world, the Trans Canada Trail. Six years later, on July 1, 2021, Dianne set off on her final paddle from Vancouver and is expected to arrive in Victoria on August 1.
Before turning her attention towards the Trans Canada Trail, Dianne Whelan filmed documentaries in the Canadian Arctic and Mount Everest's base camp. Like many Canadian creators before her, she finds inspiration in the natural world. The sound of an owl or the sight of morning light might suddenly prompt an insight or an impression worth sharing.
"You're connecting to a large, living ecosystem out there," she says. "You don't even have to be intellectual about it. It just happens, intuitively."
What makes Dianne's perspective unique, in today's world, is that this journey is not about the challenge or the athletic achievement. Instead, she describes the journey as an ecological pilgrimage to honour the land and the water, and to pay respect to Indigenous peoples. As part of her journey, she is creating a documentary about her experience called 500 Days in the Wild.
---
Her Epic Journey
Click the map below to follow Dianne's journey across the Trans Canada Trail.

---
The Final Paddle
On July 1, 2021, Dianne began the final leg of this monumental trip! Her final paddle of 500 km from Vancouver to Victoria will take her through traditional territories of the Coast Salish People.
---