16 October, 2023
Trans Canada Trail is an Environmental Partner with 1% for the Planet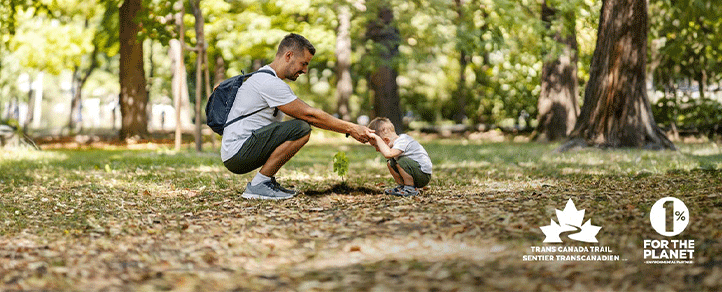 Great news: Trans Canada Trail is now registered as an environmental partner with 1% for the Planet! What does this mean, exactly? Glad you asked! Certified businesses can now support us through their pledge to donate 1% of annual sales to environmental organizations.
1% for the Planet was started in 2002 by Yvon Chouinard, founder of Patagonia, and Craig Mathews, founder of Blue Ribbon Flies. Since that time, their members have donated hundreds of millions of dollars to approved environmental partners.
Aligned vision, shared priorities
We rely on generous donors and partners to continue our important work, and we're always looking to partner with brands whose vision aligns with our own. We're so pleased to be part of a network of environmental organizations and businesses that are working to address the challenges of tomorrow, working towards conservation and sustainability.
How to support Trans Canada Trail through 1% for the Planet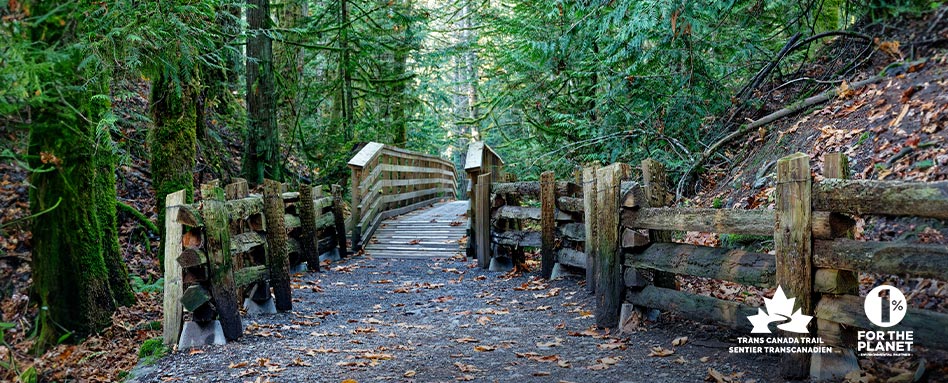 1. Find our profile on 1% for the Planet.
2. Name Trans Canada Trail as a beneficiary.
3. Become a 1% for the Planet business member by pledging to donate a minimum of 1% of your annual sales directly to one or more approved environmental organizations, including us!
4. Submit your information to 1% for the Planet to get certified.
Find out more about our membership with 1% for the Planet. Thank you to our corporate partners – we appreciate your support!