28 July, 2017
Grants for Aboriginal Trail Tourism (GATT) program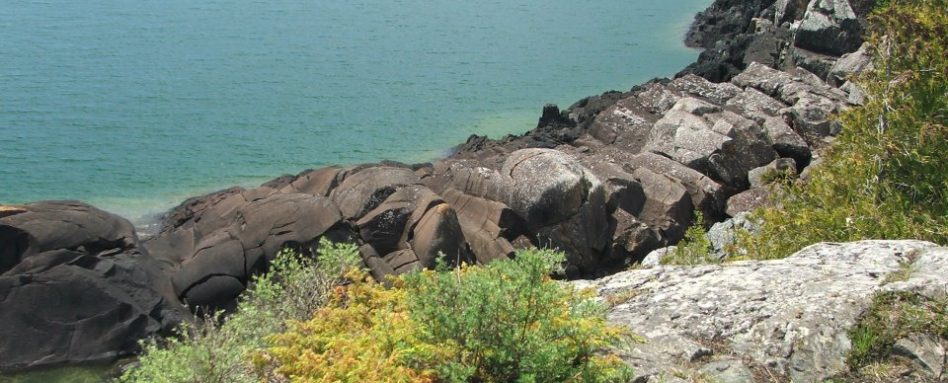 A grant program from Trans Canada Trail and its partners helps a local Métis family business diversify its tourism product offerings.
For 31 years, the Brennen family of North Superior Charters near Nipigon had run a successful fishing and hunting business.
Looking to realize their dream of expanding the business, the Brennen's jumped at the chance to be a part of the Grants for Aboriginal Trail Tourism (GATT) program, an initiative implemented by Trans Canada Trail in conjunction with its regional and provincial trail partners with funding from TD Bank Financial Group.
North Superior Charters' location on the Lake Superior Water Trail, part of The Great Trail, made the business a prime candidate for waterway-based eco-tourism. The Brennen family's successful grant application helped them move into offering guided canoeing and kayaking excursions, storytelling, photography outings, fireside chats about Métis history and legends, and traditional cooking lessons, to name a few.
Co-owner Dave Brennen said that their traditional customers had been showing an interest in other experiences beyond fishing and hunting.
"We felt it was time to provide a mechanism for people to explore, learn and experience all that Lake Superior has to offer. By offering soft eco-adventure, we knew we would be able to attract a wider range of trail users who want to experience the ruggedness of Lake Superior," he said. After purchasing a 25-foot voyageur canoe as well as kayaks and other canoes, the family adjusted its marketing strategy to include travel shows and print ads targeting outdoor enthusiasts.
"We recently booked a group for canoeing and have a lot of fisherman going for a paddle with the canoes. We have several more family trips booked this month as well so we feel that we are having success in diversifying both our offering and our market", Brennen said.
The Grants for Aboriginal Trail Tourism (GATT) program was created to enable the development of trail tourism initiatives by Aboriginal communities and/or Aboriginal entrepreneurs in Northern Ontario – between North Bay and the Manitoba border. Located within the vicinity of The Great Trail in this region, the Aboriginal communities and individuals were eligible to apply. Four tourism projects have been completed to date.
---
This program was funded by
TD Bank Financial Group
.