25 November, 2014
Historic route revamped into new section of the TCT in Colinton, Alberta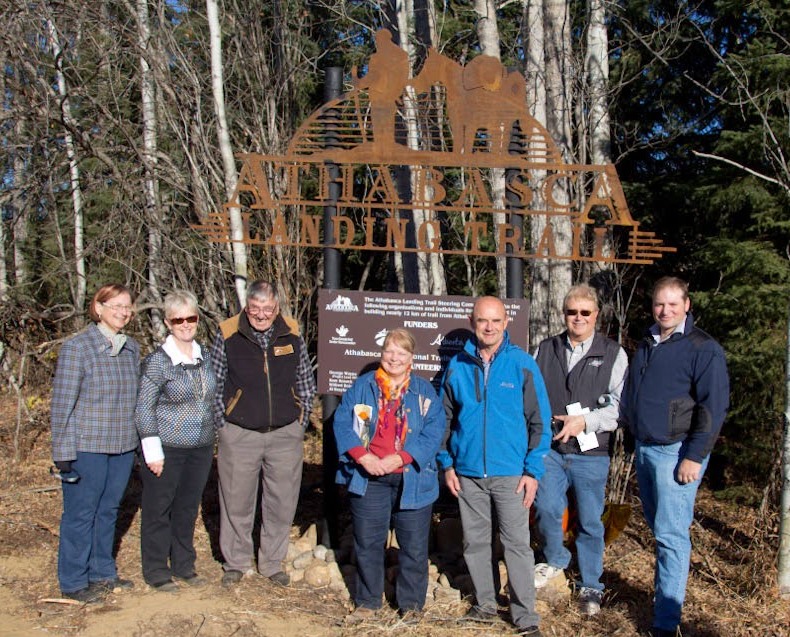 Like so many sections of the TCT across the country, the Athabasca to Colinton Trail tells a truly Canadian story.
Trail partners, enthusiasts and local residents gathered on October 18 to celebrate this story at the opening ceremony of a newly completed section of the Athabasca to Colinton Trail, which traces the path of the Albertans who founded the trail's namesake communities.
The Athabasca to Colinton Trail route played a vital role in the transportation of goods, services and settlers between Edmonton and Athabasca in the late 1800s. Now, it is a recreational and tourist attraction with infrastructure and interpretative signage helping to promote the history of the trail.
"One hundred and thirty-eight years ago, the Athabasca Landing Trail was built to allow pioneering Albertans to open up North-Central Alberta and thus creating the communities of Colinton and Athabasca," said Athabasca County councillor Warren Griffin. "Today, we are here to open and repurpose a section of this historic trail," he stated. (Quote source: The Athabasca Advocate)
The Trans Canada Trail in Alberta is currently 59 per cent complete, with 1,200 kilometres to connect in time for Canada's 150th birthday celebrations in 2017. Once complete, the Trans Canada Trail in Alberta will stretch some 3,000 kilometres through the province, connecting to Saskatchewan, British Columbia and the Northwest Territories.