22 December, 2016
Iconic Musher Frank Turner's 8 Tips for Staying Warm on the Trail This Winter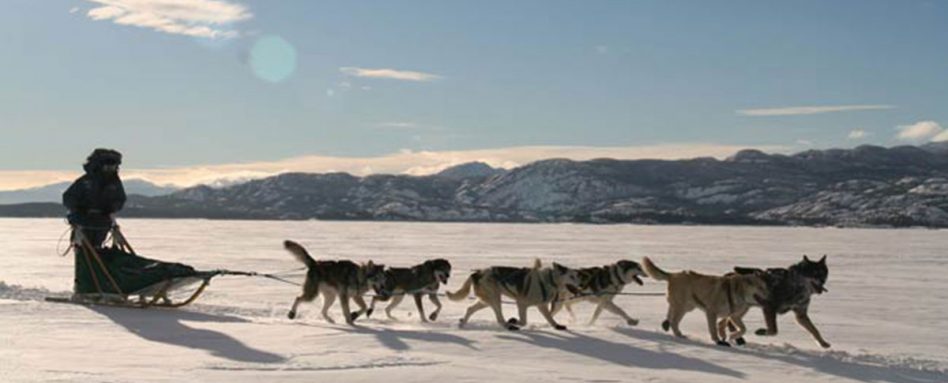 Yukoner Frank Turner is an iconic musher who has competed in the Yukon Quest — a 1,600-km international dogsled race from Yukon to Alaska — for 24 years. Here, Frank shares his best tips for keeping warm and safe in extreme temperatures.
1. LAYER OUT
Layering is key. Heavyweight Merino wool (600 – 800 grams) is Frank's favourite. As it can be costly, he recommends rounding out the next two or three layers with alpaca wool, pure wool or garments made with natural fibres that retain their thermal value even when damp.
2. SWEAT HAPPENS
As soon as you start to sweat, remove a layer to ventilate, especially when climbing. Stay cool not cold, and always keep your body dry.
3. HANG LOOSE
Wear loose clothing so air can always circulate. Looser clothing also allows your body to move more easily.
4. PANTS POWER
Choose snow pants with a tough exterior fabric and protective cuffs so ice won't stick. Look for styles with a bib and lots of pockets for keeping things in. When nature calls: pants with a back drop seat (with zipper) can come in handy, and as for men, the all-important front "relief" zipper is a must-have!
5. HAPPY FEET
It's no secret, warm feet are happy feet. Wool socks (ideally thick Merino wool) and boot liners are the best for warmth and moisture wicking. Frank loves Sweden's Woolpower socks. Always carry a spare pair of socks.
6. REBOOT
Boots should be loose on your feet. Frank favours Extreme Cold Vapor Barrier Boots (also known as "bunny boots") used by the U.S. Armed Forces.
7. HATS OFF
Make sure you have a great hat that covers your ears and the back of your neck
8. BOTTOMS UP
Just because the weather's cold doesn't mean you don't need to stay hydrated! Always carry water in a thermos so it doesn't freeze.