19 September, 2023
How the Trans Canada Trail Is Bolstering Canada's Environment, Economy and Health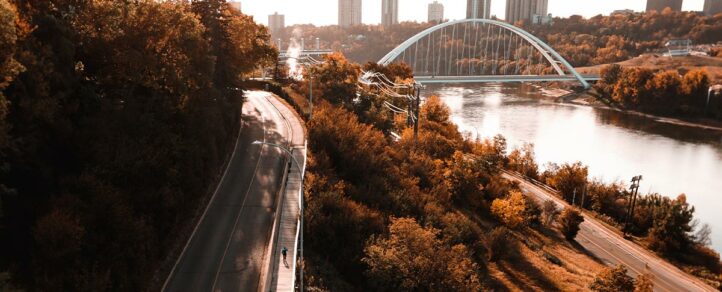 On September 19, 2023, we published a new study titled "The Benefits of Connecting Canadians." The findings reveal that the Trans Canada Trail (the Trail) is not just a network of paths; it's a vital force in boosting Canada's environment, economy, and the well-being of its residents and visitors. Commissioned by Trans Canada Trail and conducted by Econsult Solutions, this pioneering study is the first of its scale in Canada.
The Trans Canada Trail spans an impressive 28,000 kilometers and is recognized as the world's longest national trail. This research dives into the Trail's profound impact, highlighting three major categories:
Environmental resilience
The Trail, especially in urban areas, helps preserve green spaces and provides access to natural environments. It contributes significantly to climate and nature conservation, with benefits like flood mitigation, carbon sequestration, and extreme weather protection valued at $82 million annually.
Economic development and tourism
Beyond recreation and transportation, the Trans Canada Trail is an iconic tourism destination, offering uniquely Canadian and Indigenous experiences. Users spend approximately $13 billion annually on accommodations, meals, services, and local goods near the Trail, supporting over 221,000 jobs. The collective effect of spending and job creation results in an estimated annual economic impact of $23.1 billion.
Health and well-being
More than 2.6 million people annually use the Trail for physical activity, making a significant contribution to both physical and mental health. Using projected per-person healthcare costs, the study estimates $1.7 billion in annual healthcare savings and $62.6 million in mental healthcare savings from Trail use.
Eleanor McMahon, President & CEO of Trans Canada Trail, emphasizes the critical importance of this study.
"In an era marked by climate emergencies, significant economic challenges and stress on the healthcare system, this study underscores the importance of trails and the significant contribution they make to our national and local economies – and to quality of life in Canada," she says.
These findings underscore the Trans Canada Trail's intrinsic value to people, communities and the environment. The insights from this study will guide Trans Canada Trail's efforts in building local trail group capacity as well as making decisions regarding trail development, climate readiness and tourism strategies.
As trail usage continues to soar in Canada and around the world, this study is not just a testament to the Trans Canada Trail's significance but also a roadmap for a brighter, healthier and more sustainable future.