2 November, 2015
Investing in improved Trail in Newfoundland & Labrador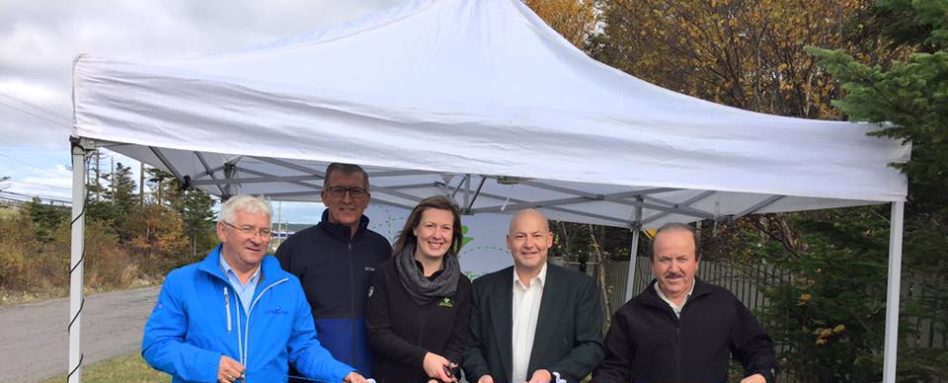 On Sunday, October 25, our National Director of Trail, Jane Murphy, welcomed the Hon. Paul Davis, Premier of Newfoundland and Labrador, to the Town of Paradise, NL, for a ribbon-cutting ceremony at the official re-opening of a newly upgraded section of the Grand Concourse Trail.
Premier Davis–who is also the local Member of the House of Assembly–declared himself an avid Trail-user, and spoke about the value of the Trail to the community.
Paradise Mayor Dan Bobbett–TCT municipal champion–was also present, and told the gathering of the Town's decision to upgrade 1.8 kilometres of the Trail, an investment of more than $150,000 as part of their commitment to trails, what the Town considers to be their number-one asset.
Mayor Bobbett took the opportunity to recognize the late Paul Johnson, who passed away on October 12, 2015. Johnson was chair of the Johnson Family Foundation and founder of the Grand Concourse Authority, the group responsible for the Grand Concourse Trail.