11 May, 2012
It takes a village… to build a Trail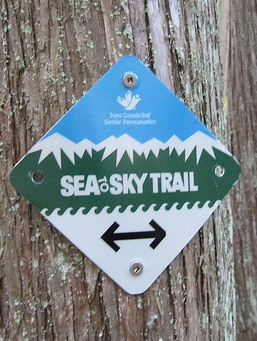 Trails B.C. stayed away from the usual suspects this year and hosted its Annual General Meeting in Pemberton, a village of 2200 just north of Whistler.
As a member community of the Sea to Sky Corridor, Pemberton greets many of the thousands of hikers and cyclists who enjoy the region's extensive network of trails year round. Jordan Sturdy, mayor of Pemberton, rode his mountain bike to the event and spoke enthusiastically about what trails mean to his community.
The AGM took place on Saturday, April 28, attracting nearly 40 participants from communities throughout the province including North Vancouver, Vancouver Island, Cranbrook, Squamish, Whistler and, of course, Pemberton itself. In addition to Pemberton's wonderful vistas and exhilarating outdoor activities, attendees were treated to a presentation by Jim Bishop, former Chair of the TCTCO board and current secretary of that same board.
Jan Naylor of the Pemberton Valley Trails Association said Bishop's presentation about the Trans Canada Trail stood out to her.
"He gave a very inspiring talk about the importance of the Trail for all of Canada," she told the Whistler Question. "Sure, the Sea to Sky Trail is an offshoot of it and there are various other ones throughout the country, but to have that connection is really important."
Léon Lebrun, vice-president and southwest regional director for Trails B.C., spoke to the success of the event all around.
"It's meant to bring together different people who are building trails … and we had really good representation from within the corridor there," he told the Whistler Question. "We feel really good about what happened there. It was a fantastic experience, really."
Photos by Harold Sellers

-db