11 July, 2012
Lights! Camera! Who? Mrs. Laureen Harper and Paul Brandt meet on the Trans Canada Trail in Alberta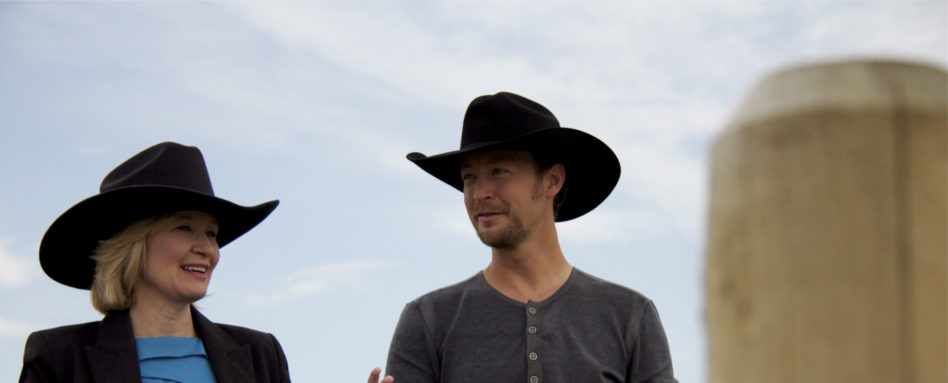 The Trans Canada Trail enlisted trusted partner Shaw Media to produce two public-service announcements and a documentary earlier this year.
On Monday July 9, Shaw producers and members of the TCTrail team headed to beautiful Glenbow Ranch, Alberta's newest provincial park and a magnificent recent addition to the Trail. The First Lady of Canada, Mrs. Laureen Harper, country music superstar Paul Brandt, and Calgary lawyer and philanthropist Andy Crooks were on hand to "star" in the day's shoot.
Mrs. Harper was named Honorary Campaign Chair of the Trans Canada Trail at the end of June of this year; as a self-proclaimed keen camper and backpacker, Mrs. Harper has been a generous and enthusiastic supporter of the Trans Canada Trail.
Country-music artist Paul Brandt – the first Canadian singer to reach the Billboard Top 10 Hot Country songs chart in the United States in 20 years – was also on hand to share his experience of the Trail.
Andy Crooks, CEO of the Glenbow Ranch Park Foundation, was a gracious host and spoke to Shaw about the importance of the Trail to  southern Alberta and Canada.
Shaw Media is filming sequences featuring users, volunteers, and supporters on Trail sections across Canada throughout the summer. Our 30-minute documentary will air across the network this fall. Stay tuned!
-db