28 September, 2023
Marking the National Day for Truth and Reconciliation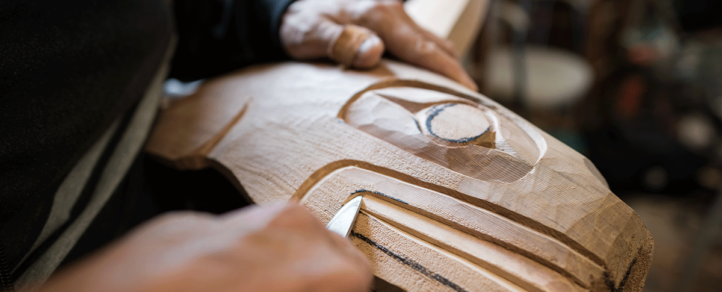 September 30 is the National Day for Truth and Reconciliation – a day to honour survivors of former residential schools, the children who did not return home, and their families and communities. We also reflect on this tragic legacy, and the past and present harm caused by colonization.
We reaffirm Trans Canada Trail's commitment to Indigenous Reconciliation and the responsibility we each have to the reconciliation process – not only today, but year-round and as an ongoing process.
We are committed to developing meaningful, respectful relationships with Indigenous Peoples and communities, and to encouraging and supporting our Trail partners to do the same. Read more about our commitment to Indigenous Reconciliation and our annual Report on Reconciliation here.   
Our office will be closed on October 2, 2023, so that staff and board members can take the time to participate in education and commemorative events. Below you will find a list of recommended resources and events.
Suggested resources and events 
Interactive map 
Beyond 94 interactive resource from CBC 
Articles and videos about Orange Shirt Day and residential schools 
Article from CBC kids 
Video from Tribal Trade 
Videos from Orange Shirt Society  
Playlist from National Film Board 
Phyllis' Story from Orange Shirt Society  
Stolen Children – survivors speak out video from CBC 
Events for the National Week of Truth & Reconciliation from the National Centre for Truth & Reconciliation 
Events and webinars from the National Centre for Truth & Reconciliation 
A sampling of events:  
• Alberta  
• British Columbia (several events) 
• Lakehead University, Thunder Bay, Ontario 
• Manitoba 
• Montreal 
• Maliotenam, QC, on the site of a former residential school  
• Ottawa (Gather on Parliament Hill) 
• Winnipeg 
• Nunavut 
• Yukon