17 May, 2017
MEET YOUR PHOTO CONTEST JUDGES – ARTIST, FILMMAKER AND EXPLORER, CORY TRÉPANIER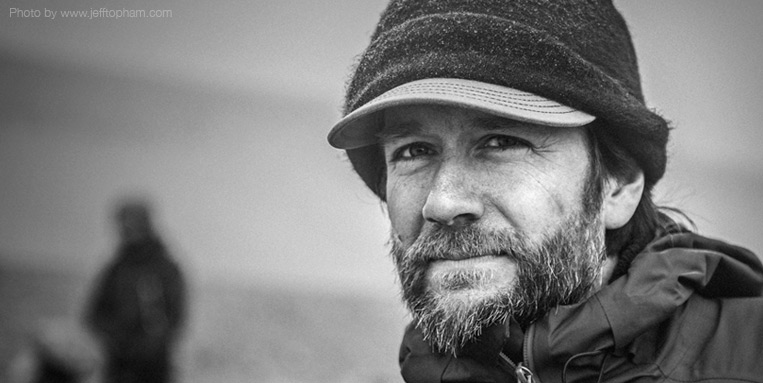 Like Canada itself, The Great Trail is large and splendid. The diversity of landscapes along the Trail make it an ideal destination for both boisterous outdoor adventure and quiet reconnection with nature. In many ways, The Great Trail is a photographer's dream; it provides countless opportunities to capture inspiring images.
This is why Trans Canada Trail (TCT) teamed up with The Weather Network (TWN) to create 'A Moment on The Great Trail' — a photo contest inspiring Canadians to get outside and share their "Moment on The Great Trail" by uploading their images to TWN's website for a chance to win great prizes.
Click HERE to learn more about this contest, and to enter your photo today.
TCT and TWN have assembled an impressive panel of expert judges, each with extensive backgrounds ranging from professional photography to, you guessed it, The Great Trail. These image aficionados will be the ones to determine the winners of this contest.
Last time, we introduced you to Paul LaBarge. Now meet another judge on our panel: Cory Trepanier.
Who is Cory?
Cory Trépanier is an artist, filmmaker and explorer whose oil paintings and films are conceived through extensive exploration into some of the most wild places in Canada. Whether in the landscapes that surround his home in Caledon, Ontario, or in the wilderness of the Far North, Trépanier is in constant awe of the variation and wonder of our natural regions. His painting expeditions have led him to tackle challenges few encounter, all in order to immerse himself in his subject: the Canadian landscape.
A decade in the making, Trépanier's INTO THE ARCTIC Exhibition Tour premiered at the Embassy of Canada in Washington, D.C., in January of 2017. He is now bringing his unprecedented collection of over 50 Arctic oil paintings and three films to museums across the United States in the coming years. At its core is his 15-foot wide centrepiece, "Great Glacier", one of the largest representational Arctic landscape paintings in Canada's history.
Trépanier began filming his painting expeditions in 2004, and now has four televised documentaries under his belt, with his Into The Arctic 3 set for release later this year. Check out the trailer for his Canadian Screen Award nominated Into The Arctic II:
Cory Trepanier's INTO THE ARCTIC II Film Trailer from CoryTrepanier on Vimeo.
A great painting, a superb film frame and a powerful photo are all built from the same kind of visual DNA: elements like composition, lighting, mood, pattern, texture, balance and perspective. A great image doesn't require all of these, and rarely will have them all at the same time. One may come to the fore, like a main actor in a movie, with others playing supporting roles.
These elements are what I look for in a photograph. They form a visual structure that when well-orchestrated lead to a powerful image. Subconsciously, these elements are often the reason that one image will draw our eye over another, and grab us at a gut level, burning a lasting impression in our minds.
TIP #1: SQUINT! I do this in the process of choosing every scene I paint or film. Squinting simplifies a scene to its main shapes, and allows you to hone in on the abstract elements within your image. It's easy to get distracted by the details and lose sight of the big picture. Of course, you can open your eyes again when you're ready to press the shutter 🙂
TIP #2: The next time you see an image that inspires you, try to understand what's causing your reaction. Is it the dynamic lighting? Is it the symmetry? Is it the scale? Is it the use of colour? Doing this exercise will help you apply these elements in your own image making.
---
Trépanier was inducted as a fellow of the Royal Canadian Geographical Society in 2012, and was named one of Canada's Top 100 Living Explorers by Canadian Geographic magazine in 2015. He is also a member of the Explorers Club of Canada, and a recipient of its highest award, the Stefansson Medal.
Find out more about Trepanier's projects and follow him on Facebook
Trépanier's Fine Art: www.trepanieroriginals.com
Into The Arctic Project: www.intothearctic.ca
TrueWild Project: www.truewild.ca
To enter the contest, click here.