31 May, 2017
MEET YOUR PHOTO CONTEST JUDGES – EXPLORER, HIKER OF THE GREAT TRAIL, SARAH JACKSON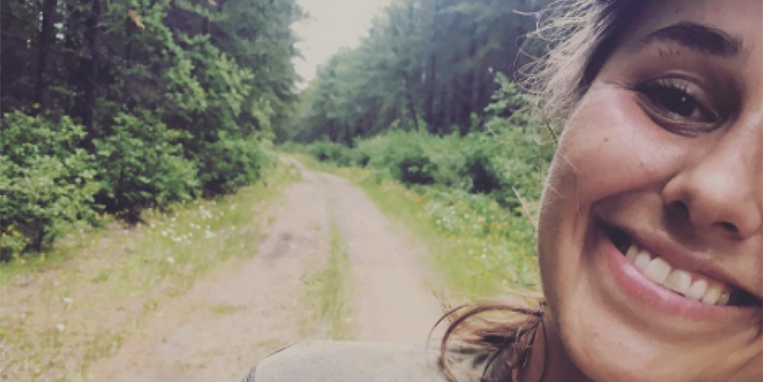 Like Canada itself, The Great Trail is large and splendid. The diversity of landscapes along the Trail make it an ideal destination for both boisterous outdoor adventure and quiet reconnection with nature. In many ways, The Great Trail is a photographer's dream; it provides countless opportunities to capture inspiring images.
This is why Trans Canada Trail (TCT) teamed up with The Weather Network (TWN) to create 'A Moment on The Great Trail' — a photo contest inspiring Canadians to get outside and share their "Moment on The Great Trail" by uploading their images to TWN's website for a chance to win great prizes.
Click HERE to learn more about this contest, and to enter your photo today.
TCT and TWN have assembled an impressive panel of expert judges, each with extensive backgrounds ranging from professional photography to, you guessed it, The Great Trail. These image aficionados will be the ones to determine the winners of this contest.
Last time, we introduced you to Cory Trepanier. Now meet another judge on our panel: Sarah Jackson.
Who is Sarah Jackson?
Sarah Jackson has spent one-twelfth of her life hiking on The Great Trail. A two year endeavor, walking from Pacific in 2015 to Atlantic in 2017 has gifted her with a unique perspective of Canadian culture, and a deep appreciation for the land that we live on.
Sarah studied sociology at the University of Alberta, which she credits with fostering an interest in cultivating diversity in public spaces. She hopes to work in restyling the outdoors as a more inclusive space for people of varied backgrounds.
Before navigating Canadian trails coast-to-coast, Sarah hiked in Ukraine, Italy, Tanzania, and in her own Albertan backyard. She also spends time outdoors cycling, running, and skiing, and documenting her experiences through photography.
What Sarah looks for in a photograph?
– I think that the best photos, the most effective images, evoke feelings of intimacy. It's easiest to create and share an image that inspires emotion in others if I connect to it myself.
– Capture images that interest you; chances are if you find something interesting or unique, someone else will too.
– Simplicity can be beautiful! Don't overthink it.
---