2 July, 2013
New Trans Canada Trail features beautiful views of Charlevoix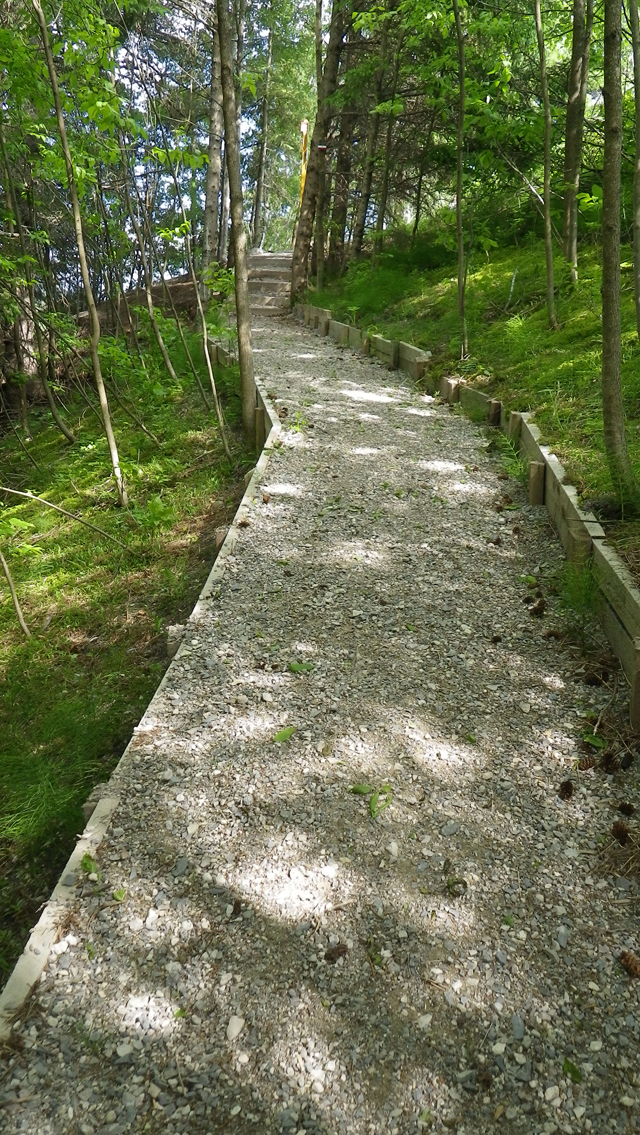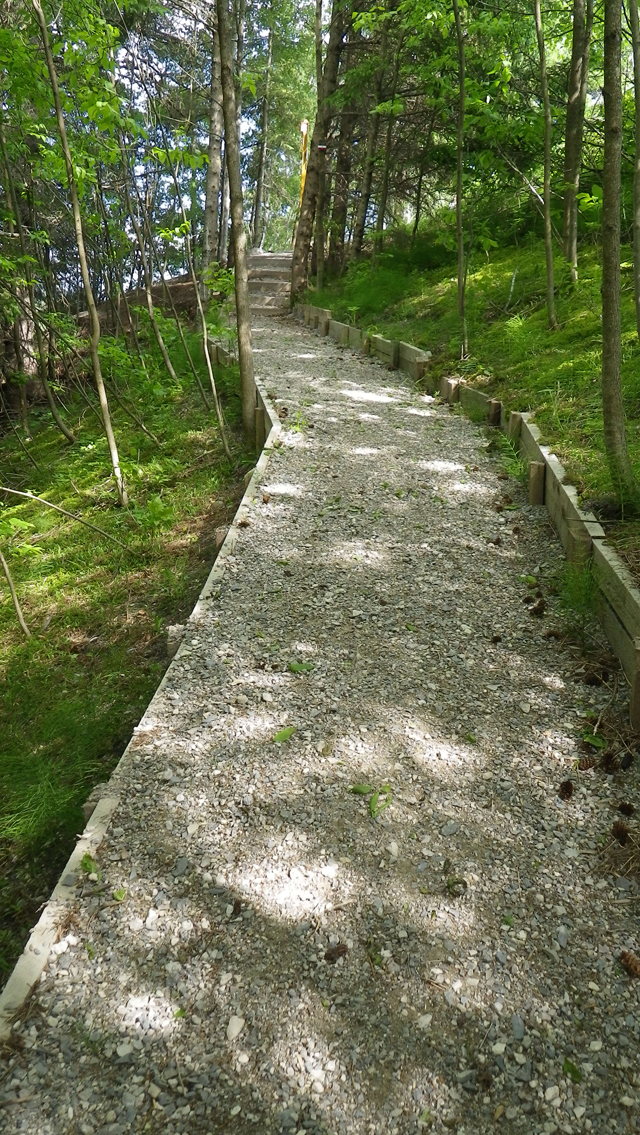 After intense negotiating, planning, clearing, grading and building, the seven-kilometre du Gouffre Trail in the Charlevoix region of Quebec was officially opened on Sunday, June 9.
A highly skilled team of Trail builders dedicated itself to finishing this segment, which connects downtown Baie-Saint-Paul to the Trans Canada Trail. The du Gouffre Trail is a crucial link in connecting Trail in the southern part of Quebec to the Petit Témis Trail, which heads east into New Brunswick.
"There are many great vantage points from this Trail," says Richard Senécal, executive director of the Conseil québécois du sentier Transcanadien, the TCT's Quebec partner. "Over quite a few kilometres you get great views of the du Gouffre River and the town of Baie-Saint-Paul."
This new section of Trail crosses the world-renowned agricultural and forested lands of the Charlevoix region, and allows for walking, hiking, cycling, snowshoeing and cross-country skiing. Trail builders constructed 18 footbridges and two rest areas and gravelled three kilometres of Trail over two years.
The Trans Canada Trail is proud to have contributed $77,000 to this project. TCT has invested more than $2.5 million in Quebec Trail over the years and the Trail in the province is 96 per cent connected.
In fact, since 1992, almost 1,500 kilometres of the Trans Canada Trail have been developed in Quebec; there are still 55 kilometres to go in the province to reach full connection.
The TCT is on a bold mission to connect the Trail from coast to coast to coast by 2017.