31 August, 2021
Our 2020-2021 Annual Report is now online!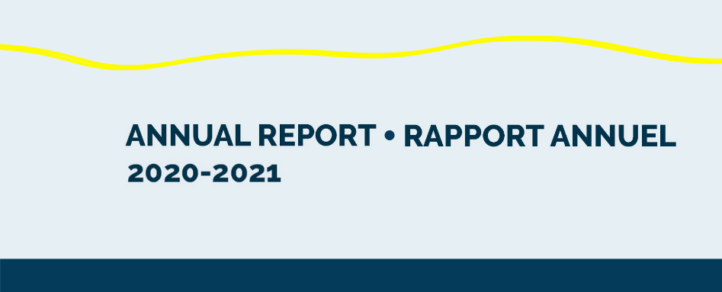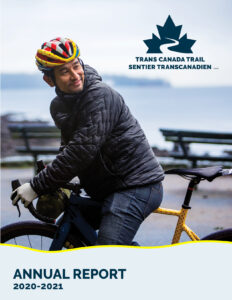 We never could have imagined the year we just experienced. Although there were challenging times, it's incredible to see all of the ways we came together and found paths that moved us forward, one day at a time.
Moving forward
From new trail sections being added to the Trans Canada Trail, to increasing trail accessibility, partnering with the next generation of Indigenous youth, publishing national guidelines for keeping trail operators and users safe during the COVID-19 pandemic, increasing safety and wayfinding signage, launching the first annual Great Canadian Hike, and lots more, we worked hard to ensure more people could enjoy the positive physical and mental benefits that come with spending time on the Trail.
Our iconic name
Not to mention – we undertook significant consultation and research with trail users, our partners, donors, funders and stakeholders that led us to the decision to change back to the Trail's original name. It is once again known as the iconic Trans Canada Trail. 

Download the report to read more about the work completed by dedicated volunteers and staff members across the country as we navigated new paths, together.