2 May, 2017
MEET YOUR PHOTO CONTEST JUDGES – LAWYER, PAUL LABARGE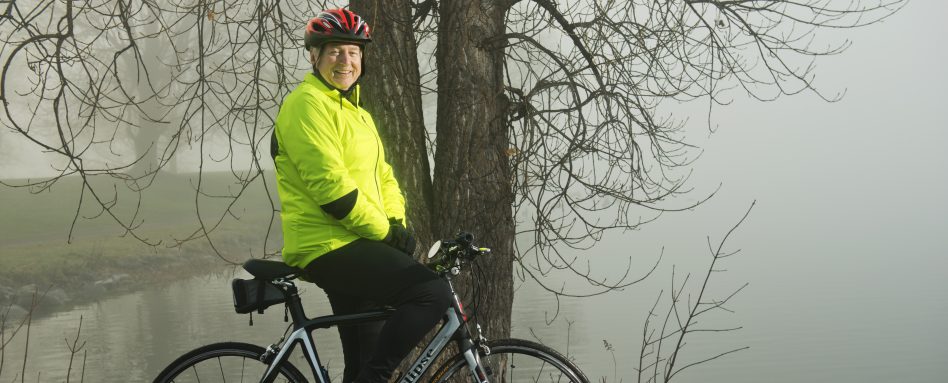 Like Canada itself, The Great Trail is large and splendid. The diversity of landscapes along the Trail make it an ideal destination for both boisterous outdoor adventure and quiet reconnection with nature. In many ways, The Great Trail is a photographer's dream; it provides countless opportunities to capture inspiring images.
This is why Trans Canada Trail (TCT) teamed up with The Weather Network (TWN) to create 'A Moment on The Great Trail' — a photo contest inspiring Canadians to get outside and share their "Moment on The Great Trail" by uploading their images to TWN's website for a chance to win great prizes.
Click HERE to learn more about this contest, and to enter your photo today.
TCT and TWN have assembled an impressive panel of expert judges, each with extensive backgrounds ranging from professional photography to, you guessed it, The Great Trail. These image aficionados will be the ones to determine the winners of this contest.
Last time, we introduced you to Mark Robinson. Now meet another judge on our panel: Paul LaBarge.
Who is Paul?
As one of the original founders of the Trans Canada Trail, there's no question that Paul LaBarge has a passion for the great Canadian wilderness. He is an avid hiker, a world traveller and a genuine enthusiast of the outdoors. On the weekend, you'll find him biking, hiking, canoeing, rollerblading or snowshoeing — and, depending on the weather, maybe a combo of a few different activities!
While he currently hangs his hat in Ottawa, Paul has also lived in Toronto, Hamilton and Calgary. Since the very beginning of his career, he has been fortunate to travel to virtually every part of Canada, including all the provinces and territories. A true Canadian commander, one might say.
In 1997, Paul and his associates founded a business law firm called LaBarge Weinstein LLP, which has acted for many companies across Canada in technology. The firm focuses on encouraging innovation at every level, not the least of which involves the explosion of digital technologies and the use of images. Which brings us to our next point: Paul loves photography.
Paul's hobby for the last 40 years has been photography and has resulted in him successfully selling many of his photographs for publication. Paul travels to photograph and hike. In fact, he and his wife have visited most of the national parks across the US and Canada.
5 Quick Questions with Paul
Where have you travelled?
My wife and I have been fortunate enough to travel in Europe, Asia, Africa, the Middle East, Russia, South America, Central America, Australia and New Zealand, and are looking forward to the Baltic and other adventures. I'm fascinated by the beauty of detail in desert landscapes. Small treasures are found in nature!
So, what interests you most in a photograph?
Finding focus in broad landscapes while capturing the majesty of the scene is what intrigues me most in a photograph. The point of view is also crucial.
Who do you turn to for inspiration?
I'm a huge fan of photographic history, having studied the history of photography with a particular emphasis on that of Ansel Adams, Freeman Patterson, Dorothy Lange, Robert Capa and Cartier Bresson among others.
What's one of the biggest challenges in capturing an amazing photograph?
The framing of an image and the placement of the real subject is an ongoing challenge for any photographer.
What's your take on photography versus video?
I prefer photographs to video because of the very transitory nature of the photograph, and the capture of a single moment in time that will never be repeated.