22 June, 2022
Trail Pavilion Reinstalled in Edmonton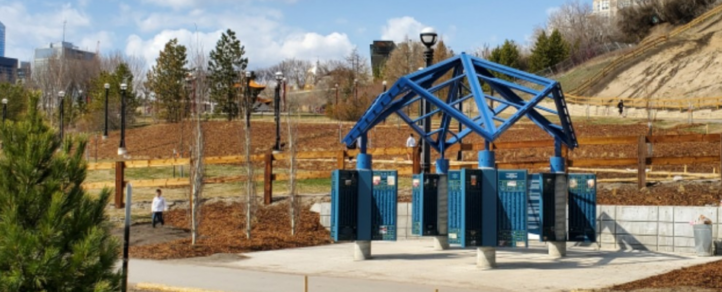 We are pleased to share that the Trans Canada Trail pavilion in Edmonton, Alberta, has been reinstalled in the Louise McKinney Riverfront Park. The original structure was removed due to Light Rail Transit (LRT) construction in the area, a project that has been ongoing for the past five years.
With a newly built pavilion back in place, donors and the public are once again able to see the names that are on display on the pavilion's panels.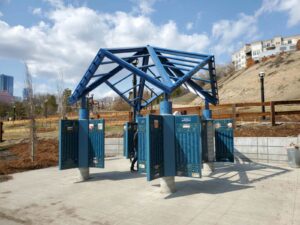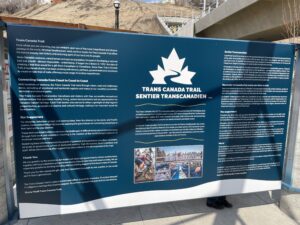 We appreciate the support and in-kind contributions of the City of Edmonton for the structure and its foundation. The process was managed by Dialog Design, and we extend our thanks for the excellent project management they provided.
The content found on the pavilion has been enhanced and now includes provincial and local facts.
Our thanks go out to Alberta TrailNet and the City of Edmonton for their contributions to the pavilion content, which makes the structure a place for learning as well as for enjoyment of this section of the Trans Canada Trail.
To visit the pavilion
Louise McKinney Riverfront Park
9999 Grierson Hill Road
Edmonton, Alberta
In Louise McKinney Park on the bank of the North Saskatchewan River, just south of the Chinese Garden. The pavilion is on the footpath. Coordinates: 53.541, -113.477.
See the location on our map.