29 June, 2017
Rideau Hall and 24 Sussex Now Connected to The Great Trail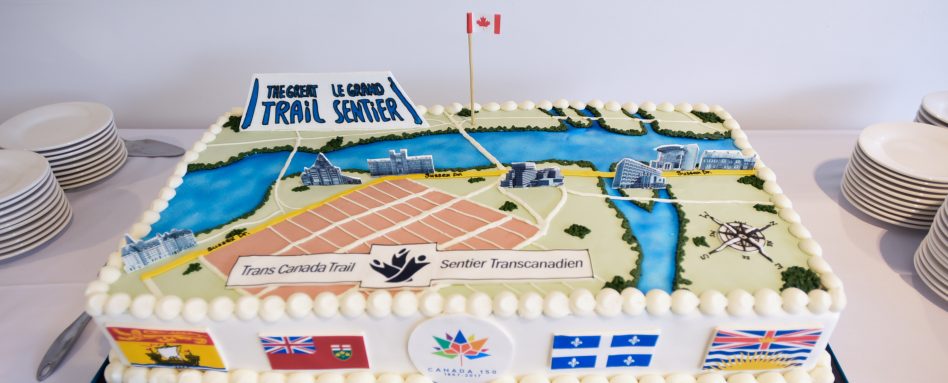 Back in 2013, the Right Honourable David Johnston, Governor General of Canada, unveiled an honorary section of The Great Trail between Rideau Hall and 24 Sussex Drive.
Now these two iconic addresses are connected to the main spine of The Great Trail.
On June 16th, the celebration to mark this connection was held in the new headquarters of the Royal Canadian Geographical Society (RCGS) at 50 Sussex Drive. National, provincial and local dignitaries gathered to recognize the importance of the addition of this newest section of the Trail.
Are you visiting Canada's capital soon? Don't miss these 6 experiences along The Great Trail in Ottawa
Image above (L to R): Deborah Apps, Nathalie DesRosiers, Paul LaBarge, Catherine McKenna, Jim Watson, John Geiger, Yasar Naqvi, Kathleen Deschenes-Cayer (elder, Kitigan Zibi Anishinabeg, Algonquin Nation) and Valerie Pringle at the unveiling of the new sign at 50 Sussex Drive.
---