18 August, 2015
Saskatoon mayor Don Atchison runs 58 kilometres for health and wellness, and the Trail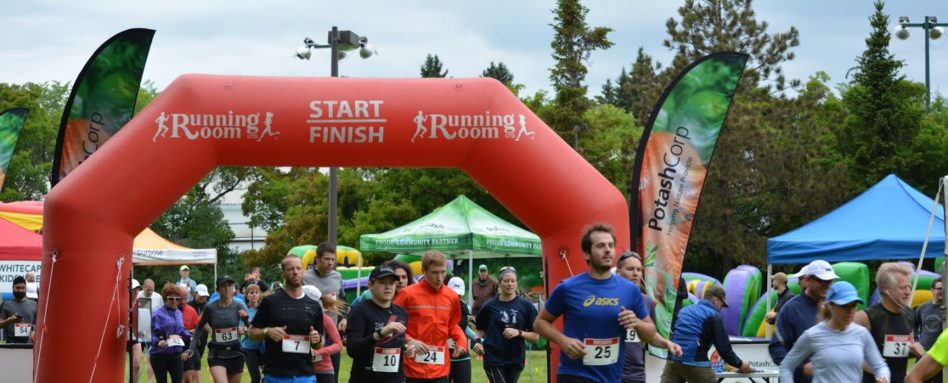 With 22 hours, 58 kilometres, and months of training behind him, Saskatoon mayor and TCT Champion Don Atchison crossed the finish line of the very marathon he spearheaded, PotashCorp Mayor's Marathon Day, which took place on June 21 between Whitecap Dakota First Nation and Wanuskewin Heritage Park in the Saskatoon region.
"People were honking their horns … encouraging us. It was great." Mayor Atchison said. The marathon is an accomplishment he had been working towards since 2013, when he decided to make some drastic lifestyle changes.
The goal of the marathon was to promote the healthy, active lifestyle adopted by Atchison, but also to highlight the Meewasin Trail – part of the Trans Canada Trail – being built between Wanuskewin and Whitecap Dakota First Nation.
Participants of all ages and ranges of mobility took part in the marathon, gathering pledges for various charities including the Meewasin Valley Authority, one of TCT's partners in the province of Saskatchewan.
"What this is all about is the Meewasin Valley Trail. With the 150th anniversary of Canada coming… it would be nice if we could have it all finished for that celebration," says Atchison.
For more background information on the PotashCorp Mayor's Marathon Day initiative, please read an earlier news story published by the TCT: A Marathon Push for the TCT in Saskatchewan.