30 June, 2015
TCT Celebrates Meewasin Trail Reaching Two Milestones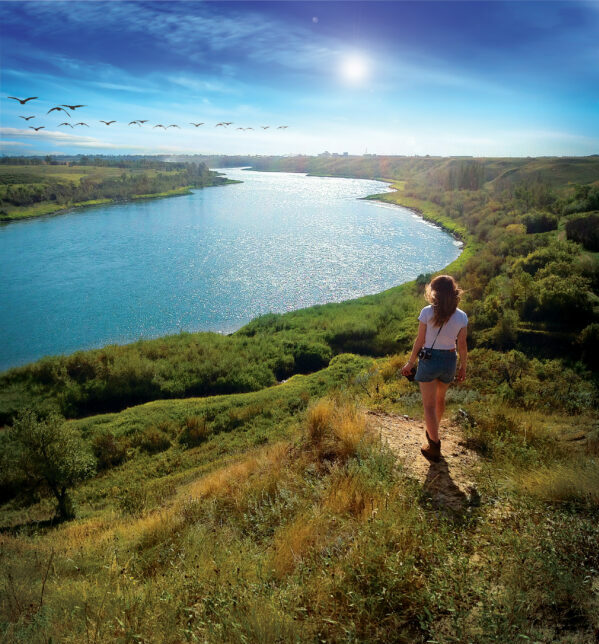 Meewasin Valley Authority (MVA) launched the Meewasin Matters Trail Campaign in October 2013 to raise funds for extending the Meewasin Trail to Wanuskewin Heritage Park in the northwest and to Chief Whitecap Park in the southeast . And on Friday, June 5, MVA announced it reached two major milestones: achieving their fundraising campaign goal, and extending the Trail between Wanuskewin and Chief Whitecap parks.
The new section of the Meewasin Trail, between 71st Street in the city's northwest and Wanuskewin Heritage Park, was officially opened with a ceremonial grass dance and blessing where the Meewasin Trail enters the Park. This segment of the Meewasin Trail is also part of the Trans Canada Trail, and was supported financially by PotashCorp. Jochen Tilk, PotashCorp President and CEO, was on hand to bring congratulations and help open the extension. TCT President & CEO, Deborah Apps was present as well, and elaborated on the wonderful partnership between the TCT and Meewasin in building Trail in and around Saskatoon.
Mayor Donald Atchison—member of the Meewasin Board of Directors and TCT municipal Champion—announced the Meewasin Matters Trail Campaign has reached its fundraising goal, and consequently, work is currently in progress and expected to be completed during the summer of 2016. This entire project adds approximately 15 km to Meewasin's existing trail network.
The Honourable Jennifer Campeau, Minister of Central Services, brought congratulations on behalf of the Government of Saskatchewan, which provided $1.8M through a matching grant program.
The TCT is proud to include Meewasin Trail as part of its national network!