5 May, 2022
New Partnership with Columbia Sportswear is a Natural Fit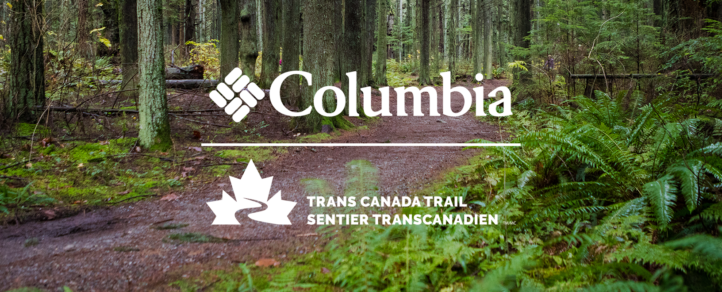 We are excited to announce a new partnership with Columbia Sportswear! 
With Columbia's mission to unlock the outdoors for everyone, and our vision to inspire all of us to discover the diversity of Canada's land and people, we are thrilled to be working together.
"We are proud of this partnership with Columbia Sportswear and their support of our programs," says Eleanor McMahon, President & CEO, Trans Canada Trail. "Together, we will encourage Canadians to embrace the outdoors and engage in safe, active, outdoor recreation on the Trans Canada Trail."
This partnership is a natural fit and we welcome Columbia Sportswear as an official sponsor of Trans Canada Trail.