10 October, 2014
The Earl and Countess of Wessex explore the TCT in British Columbia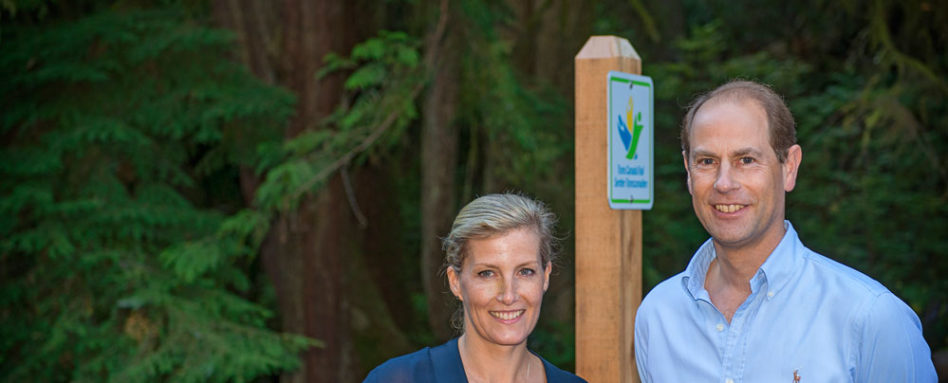 Their Royal Highnesses,  The Earl and Countess of Wessex
The Trans Canada Trail is enjoyed by Canadians and visitors from all walks of life, including some noteworthy personalities such television host Rick Mercer and actress Kim Cattrall, both TCT Champions.
And now we can add members of the royal family to our list of Trail enthusiasts. On September 14, Prince Edward, the Earl of Wessex, and his wife Sophie, Countess of Wessex, explored the TCT Coho River Trail in North Vancouver, British Columbia, as part of their five-day working visit to Canada.
Our photo album captures the royal couple enjoying the stunning natural landscapes of the Coho River Trail, accompanied by TCT Chair Paul LaBarge and TCT President & CEO Deborah Apps.
« It was an honour to be able to showcase such a beautiful section of the Trans Canada Trail to Their Royal Highnesses », said Apps. « It was a chance for us to highlight the benefits of outdoor activity and contact with nature, while promoting what the Trans Canada Trail means to Canadians. »
Click here to view the photo gallery.