18 February, 2013
Trail Builders lay the foundation for connection by 2017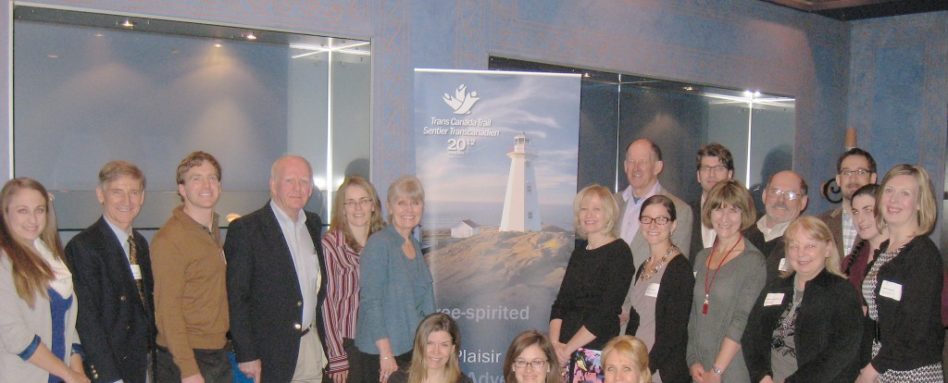 Trans Canada Trail partners and volunteers from across the country met in Ottawa in early February for a two-day planning session to galvanize plans for full Trail connection by 2017 – Canada's 150th anniversary of Confederation.
Just before heading into their intensive two-day session, TCT's Trail-Building partners were joined by Mrs. Laureen Harper, the Honorary Campaign Chair of the Trans Canada Trail, who shared her enthusiasm for the work being carried out across Canada to connect communities from coast to coast to coast.
"Having Mrs. Harper help us kick off our planning session really reinforced the value of what we're doing," said Jane Murphy, TCT's National Director of Trail. "Trail building happens at the local level, but it's important for us to remember that we're also creating a network of Trails that is of national and international significance."
During the session, Trail Builders reviewed TCT's five-year strategic connection plan, shared best practices and discussed their respective objectives. A series of action items was developed to keep plans focused on building Trail that bridges connection gaps.
Of course, no Trans Canada Trail meeting would be complete without a walk so participants took time to enjoy the newly designated Queen Elizabeth II Diamond Jubilee Trail along the Ottawa River – even in brisk February weather!
At 16,800 km, the Trail is 73 per cent connected. The Trans Canada Trail building partners and volunteers must bridge 6,200 km in gaps throughout the country by 2017.