6 October, 2022
Trail Care: Attention All Atlantic Trail Operators/Managers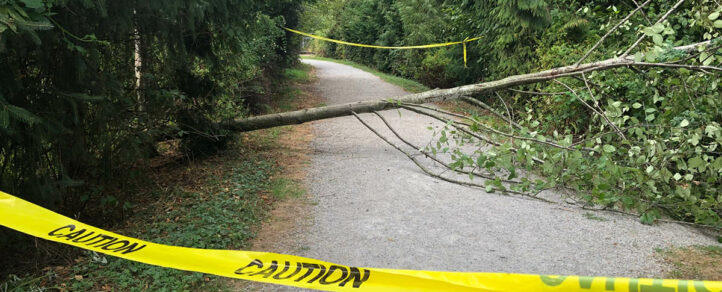 We recognize that in the wake of Hurricane Fiona, damage to trails was significant. Trail cleanup activities for many of you will be volunteer-driven and Trans Canada Trail wants to encourage applications for this grant to help support cleanup initiatives necessary and have trails operational as quickly as possible.To support the trailsector more fully, we are extending the eligibility in the Atlantic provinces to both organizations that are managing a section of the Trans Canada Trail and groups managing a greenway trail that is serving as either an active transportation route or an active recreation corridor.
Please apply via the Trail Care link below. The review period for these grants will be fast-tracked to ensure a quick and easy process.
For those who have already applied and are expecting higher cleanup/maintenance costs to reopen your trail due to Hurricane Fiona, please notify us at trailcare@tctrail.ca.
---
Read the Trail Care Grant Guidelines
---
Apply for your Trail Care Grant now