27 June, 2014
Trail development well underway in Greater Sudbury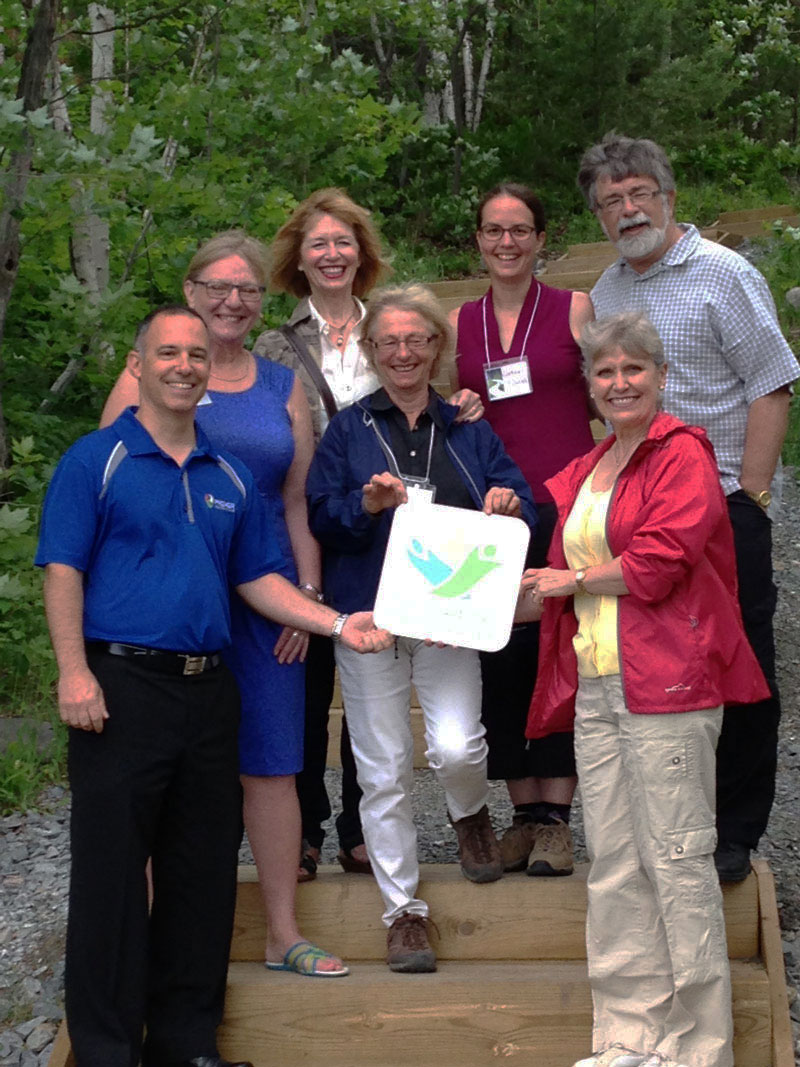 Once a temporary camp for transient railway workers, Greater Sudbury is now a bustling metropolis lauded for its environmental efforts.In keeping with its success at rehabilitating local lakes and regreening surrounding lands, the region is hard at work at completing a 93-kilometre section of the Trans Canada Trail.
To that end, the TCT team was delighted to attend the opening of a new 4.6 kilometre section of the Trail in the Lake Laurentian Conservation Area on June 17.
TCT President & CEO Deborah Apps and TCT National Director of Trail Jane Murphy joined the Trail group in charge of the development, Rainbow Routes Association (RRA), and local Trail users to celebrate their achievement.
"The Trans Canada Trail is delighted to have been able to support the development of this section of greenway trail that will enhance the lives of people living in the Greater Sudbury area, and that helps us realize our dream of connecting the Trail and Canadians by 2017," says Apps.
The non-motorized Trail, designed for hikers and mountain bikers, connects Laurentian University in the west to Moonlight Beach in the east, and travels over the Lake Laurentian Conservation Area.
The development of this new section of the TCT was made possible thanks to funding from Glencore, the Trans Canada Trail, Conservation Sudbury and TD Friends of the Environment.
Development of the TCT in Greater Sudbury is hailed as a way to promote active transportation and sustainable mobility, with 93 kilometres of proposed TCT in the area. "Our number one goal remains to connect Greater Sudbury to the rest of Canada via the Trans Canada Trail," says RRA president Ursula Sauve.
Today, the TCT is currently 90 percent complete in Greater Sudbury and 75 percent connected across Canada.